Sky & Telescope's third annual trip to Iceland, this time accompanied by Equipment Editor Sean Walker, provides a fantastic opportunity to photograph the aurora borealis.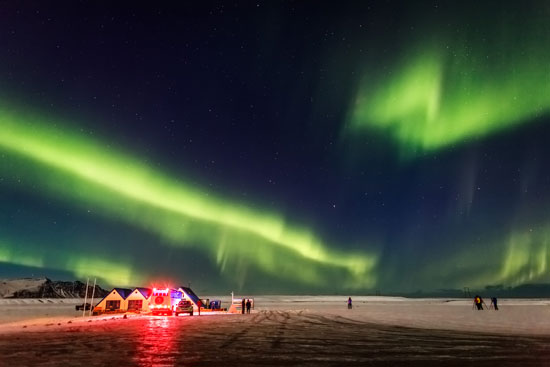 Once you've experienced a vivid display of the Northern Lights, the experience stays with you for the rest of your life. My first display came unexpectedly while I was amid the dark skies of the White Mountains in New Hampshire to shoot Comet Hale-Bopp. It was early on a March morning in 1997. Shortly after setting up and beginning my first exposures, I noticed tall, thin clouds to the north. I watched these light streaks for a minute or so, worrying that these clouds would ruin my photos if they moved down to the east. It wasn't until they began to change shape and disappear as they entered the northeast of my sky, while more began sprouting up in the northwest, that I realized what these were — the Northern Lights!
The display lasted only about a half-hour, and at its most active point, I could just make out a slightly reddish tint to the lower portions of the rays. Even more fortunate was that I had all the equipment ready to take photos of the event. I fired off an entire roll of film, and managed to catch a few nice photos to relive the experience. I've seen a few other displays since that time, but the Northern Lights rarely dip down into the Lower 48 states. If you want a better chance of seeing them, you need to go where they occur most frequently.
This is why I'm very excited to help lead S&T's third annual aurora trip to Iceland this October. Auroras occur within an oval up to 900 miles wide centered on Earth's geomagnetic poles. Iceland, being within the Arctic Circle, always lies beneath or very near this ever-shifting oval, so we'll have a front-row seat to most auroral displays, even when a strong geomagnetic storm isn't in the forecast.
For reasons not yet understood, strong auroras happen more frequently around the equinoxes, making October a great time to look for them. We've scheduled our tour for a time when the Moon won't interfere too much with our viewing. We've just passed solar maximum, the time of greatest solar activity in the Sun's typically 11-year cycle, but exceptional auroras can still occur for years to come.
If you're interested in photographing them yourself, you only need a camera with some manual features, a tripod, and some way to keep the shutter open. I'll be on hand to help you take the best photos within your means of any auroral displays we see. Or you can just bask in the magical moment, and I'll happily share my own results with the group.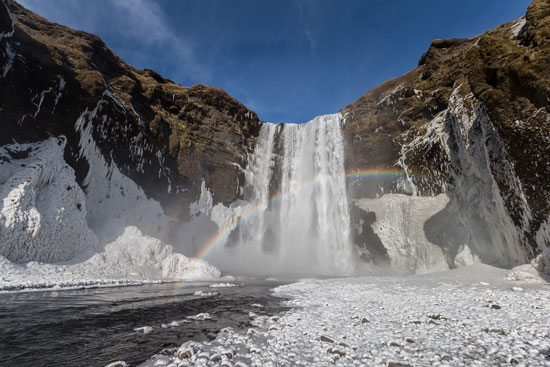 During the day we'll visit some iconic natural and cultural features of Iceland. See the itinerary for complete details.
Hope to see you in Reykjavík this fall!
Space is limited, so book now! For more tour information, contact Spears Travel. Ready to book the trip? Click here.