Join Sky & Telescope in Chile — the "astronomy capital of the world" — from March 18 to 26, 2017. Our tour group will visit world-class observatories, see breathtaking landscapes, and observe the southern sky in crystal-clear night skies.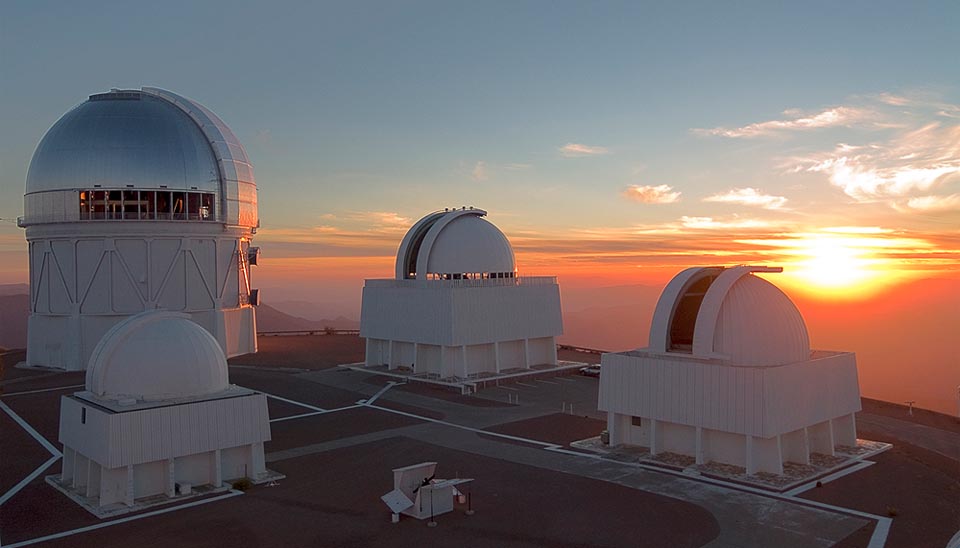 Admit it — you've always wanted to go south of the equator to take advantage of the extraordinary celestial sights of the southern sky. But you've never quite figured out the logistics of getting there, let alone how you'd lug your telescope through airports and customs.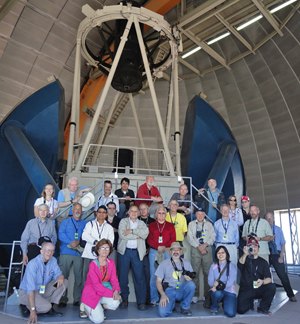 Here's your chance to have it all — and you can leave the scope at home! Sky & Telescope, in conjunction with Spears Travel, is once again heading to Chile for a 9-day, 8-night adventure to some of the most astronomical famous and stunning locales on the planet. Join S&T Senior Editor Kelly Beatty next March 18–26 on what promises to be an over-the-top astronomical adventure.
With its high mountains, clear skies, and dry air, northern Chile is a mecca for both professional observatories and nighttime stargazing — and you'll get to see plenty of both. The trip combines rare, behind-the-scenes tours of major telescopes (including a visit to the operations center of the amazing ALMA radio-telescope array) with four nights of stargazing at privately owned facilities that cater to amateur observers. You can leave the telescope at home, because all the observing gear will be there waiting for you!
You'll enjoy comfortable, quality accommodations, delicious local cuisine, and the expertise of local, English-speaking guides. With more than 20 years of astronomical tour experience, Spears Travel has become one of the premier astronomy and eclipse trip providers. Spears and S&T teamed up for stargazing tours of Chile in 2011 and 2014 — it's a great partnership.
Note that space on this trip is very limited, so don't delay! Click here to access the booking form and assure your reservation, or call 918-336-2360 to contact Spears Travel.
Highlights of this amazing trip are below; click here to get a detailed itinerary.
Day 1 (Saturday, March 18): Santiago — Tour Begins
After arriving at Santiago's airport and transferring to the Hotel Galerias, join your fellow travelers at a hosted evening reception.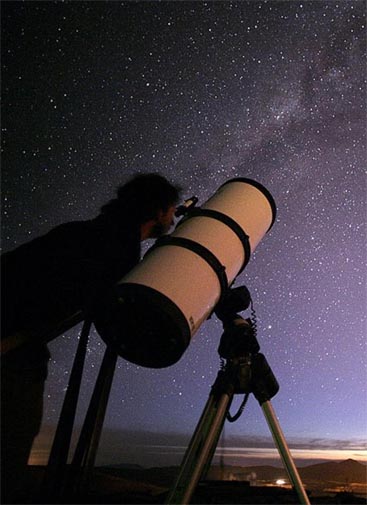 Day 2 (Sunday, March 19): Santiago
In the morning, enjoy a half-day tour of Santiago, Chile's capital, that includes visits to distinguished museums, the majestic metropolitan cathedral, and other civic attractions. In the evening, we'll visit Chile's National Astronomical Observatory, which is situated on a hill that offers breathtaking views of the city, to tour this historic facility, have a buffet supper, and learn how this country became a center of astronomical research.
Day 3 (Monday, March 20): La Serena
We'll fly from Santiago to La Serena, a small, picturesque city on the Pacific coast. After a walking tour, we get to explore the southern sky during an evening excursion to Collowara Observatory, located near Cerro El Churqui about 60 kilometers south of the city. If you've never seen the Magellanic Clouds and deep-sky spectacles such as the Tarantula Nebula and globular cluster 47 Tucanae, you're in for a real treat!
Day 4 (Tuesday, March 21): La Silla and Vicuña
On our first full day of astro-adventures, we visit the famed European Southern Observatory on Cerro de la Silla, which offers professional astronomers 14 research-grade telescopes and 300 clear nights per year from an altitude of 2,400 meters (7,900 feet). Then we travel to the small town of Vicuña, where we'll visit Mamalluca Observatory for the evening's stargazing. Created in 1995, Mamalluca offers a variety of telescopes with apertures up to 12 inches and CCD cameras for astrophotography.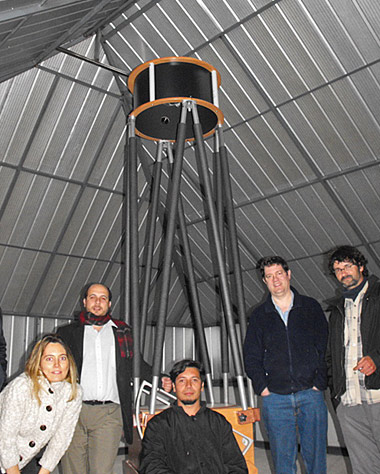 Day 5 (Wednesday, March 22): Cerro Tololo and Cerro Pachon
Today we travel to some really big telescopes, beginning in the morning with a tour of Cerro Tololo Inter-American Observatory and its 4-meter Victor Blanco reflector. Then, after lunch, we visit Gemini Observatory on nearby Cerro Pachon. You'll be awed by Gemini's primary mirror, 8.1 meters (26.5 feet) across! In the evening, we travel to another local private retreat, El Panque Observatory, for more breathtaking southern-sky stargazing through 16- and 25-inch telescopes.
Day 6 (Thursday, March 23): San Pedro de Atacama
This morning we fly from La Serena to Calama, then transfer by bus to San Pedro de Atacama. This town, the center of the region's indigenous culture, is considered the archaeological capital of the country. On our tour, we'll visit the Padre Le Paige museum, which features (among its 380,000 artifacts) a vast collection of rakes! That evening, we'll head to SPACE — San Pedro de Atacama Celestial Explorations — where you'll view the heavens in pristine darkness through one of the facility's 11 telescopes.
Day 7 (Friday, March 24): ALMA
We venture south of San Pedro to the Operations Support Facility (OSF) of the Atacama Large Millimeter/submillimeter Array. ALMA's complex of sixty-six 12- and 7-meter radio dishes sits on Chajnantor Plateau at an elevation of 5,060 meters (16,600 feet) — too high to permit visitors. Fortunately, the OSF is located at a much more tolerable 2,900 meters (9,500 feet). There we'll see how scientists and engineers control and maintain the telescopes in this impressive array.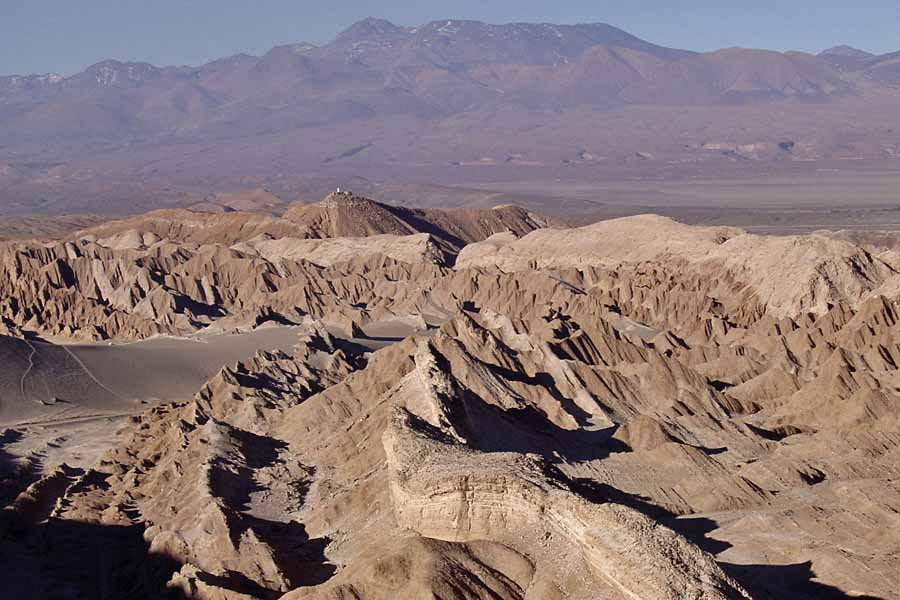 Day 8 (Saturday, March 25): El Tatio Geysers & Machuca
We rise very early to and drive 100 km into the Andes to relive the ancestral ritual of waiting for sunrise amid steam columns in the world's highest geothermal field. You'll even get a chance to splash in El Tatio's spring waters. On our return, traveling amid impressive Andean landscapes that look more like they belong on alien worlds than on planet Earth. We visit the small village of Machuca and the nearby Valley of the Moon and Valley of Mars. Our sightseeing ends with  breathtaking views from atop a great dune.
Day 9 (Sunday, March 26): Santiago — Tour Ends
We transfer by bus from San Pedro de Atacama to Calama airport and then fly back to Santiago. While awaiting our international departures that evening, we venture off for a leisurely lunch in a local vineyard before bidding each other farewell and returning home.
The tour includes:
• Nightly accommodation in quality hotels
• Local English-speaking guides
• Arrival and departure transfers in a private coach with local guide
• Private coach and guides for touring days
• Excursions and transfers
• Entrances fees to museums and national reserves
• Mineral water and coffee during excursions; some meals (see detailed itinerary)
The tour does not include:
• International airfare to and from Santiago, Chile
• Passport & visa fees
• Travel insurance (highly recommended)
• Airport transfers if not arriving or departing with the group
• Hotel accommodation for extra nights before or after the tour dates of the group.
• Optional excursions and pre- or post-tour trips
• Meals or beverages not listed in the detailed itinerary
• Tips and gratuities
• Personal expenses and anything not listed in the detailed itinerary
Elevations (check with your medical professional):
• Collowara: 1,300 m (4,300 feet)
• Cerro Tololo: 2,200 m (7,200 feet)
• El Pangue Observatory: 1,500 m (4,900 feet)
• La Silla: 2,400 m (7,900 feet)
• Mamalluca: 1,200 m (3,900 feet)
• San Pedro de Atacama: 2,400 m (7,900 feet)
• Atacama geysers: 4,300 m (14,200 feet)
• ALMA OSF: 2,900 m (9,500 feet)
For more booking details, please refer to this detailed itinerary.
To book Sky & Telescope's 2017 Chile Astronomy & Stargazing Tour now, call Spears Travel at 918-336-2360 (email Tom Reynolds) or go directly to the booking form .