Free Moon Guide: Learn Everything You Need to Know About Sunday's Lunar Eclipse, Plus Get a Bonus Moon Map!
Prepare for September 27th's total lunar eclipse with our FREE ebook. This is the fourth of a series of lunar eclipses and the last total lunar eclipse visible anywhere until January 2018. And in this ebook, you'll find everything you need to know to enjoy this lunar eclipse in Sky & Telescope's feature article reprinted from the September issue.
Learn what to look for as Earth's shadow passes over the Moon and find out why the Moon turns red at totality. Plus, learn your way around the Moon (eclipsed or not) with a bonus Moon map, which includes almost 300 labeled craters and other lunar features.
The Moon is one of the most accessible objects of the night sky, with large features visible naked-eye and ever finer details revealed in binoculars and telescopes. And it never looks more fascinating than during a total lunar eclipse. Earth's shadow slowly covers the Moon's face and then, as the Moon reaches totality, Earth's atmosphere filters the sunlight that illuminates a "blood Moon."
Our ebook will help you make the most of this celestial event. In these pages, you'll find the following:
Details on what to watch for during each phase of the lunar eclipse
Why the Moon turns red during totality
How the Moon is used to test general relativity
For the ambitious, a guide to crater timings, a citizen science project that can only be undertaken when the Moon undergoes eclipse
A Moon map for use at the telescope with more than 300 lunar features labeled
Enter your email to join the Sky and Telescope newsletter and download your FREE eBook.
[form id="255440110"]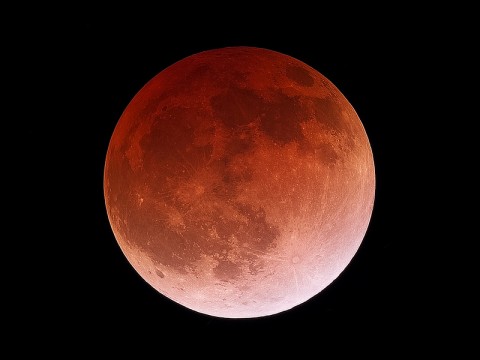 ---
What Should You Watch for During a Total Lunar Eclipse?
September 27th's lunar eclipse will take place over roughly three hours, and totality lasts an hour and 12 minutes. That gives you plenty of time to appreciate every aspect of the eclipse - or to run and get your friends to share the celestial event.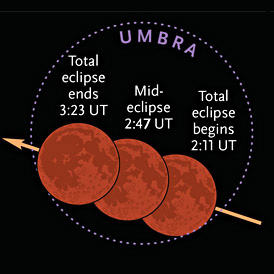 Guide to the September 27, 2015, Lunar Eclipse:
September's Total Lunar Eclipse
The whole western world can see the eclipse of September 27-28! This eclipse will end the current "tetrad" of four total eclipses of the Moon, each a half-year apart, and the next eclipse won't be visible until January 2018. Read on for details on how to make the most of this total lunar eclipse.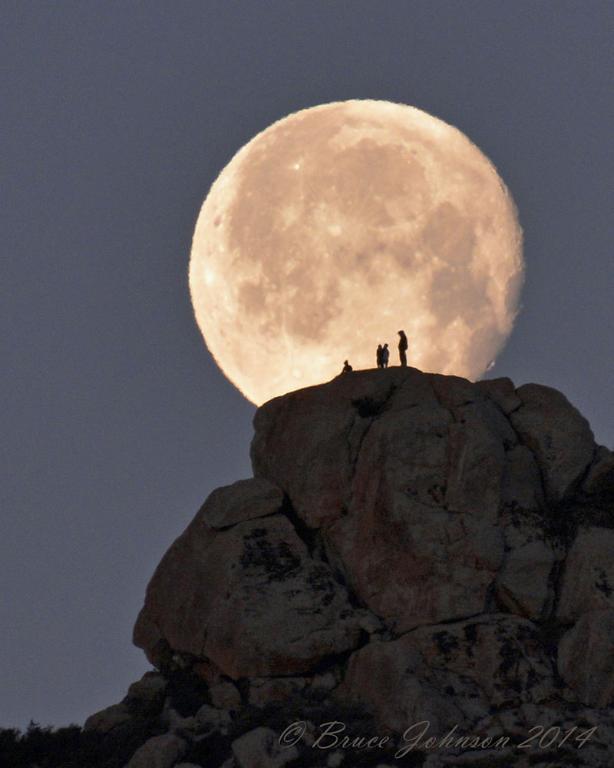 Bruce Johnson / Online Photo Gallery
Bonus Map of the Moon:
Telescopic Moon Map
The Moon shows fantastic detail in even the smallest telescope or binoculars. Whether you're in the city or country, you'll be able to explore our closest neighboring world with this map that labels more than 300 lunar features.
---
Learn about black hole theory and more when you download your FREE Black Holes eBook!
As a special thank you for downloading this free eBook, we'll welcome you to the Sky & Telescope family. This includes:
A free newsletter from Sky & Telescope including the latest developments in the world of astronomy, the best celestial sights, and more!
Special offers on ShopatSky products any enthusiast would love.
Simply enter your email to get it today:
[form id="255440110"]