To help maintain the beautifully dark skies over Maine's Acadia National Park, this Master's thesis analyzed how the region's economy and other policy issues would be affected by stricter lighting regulations.
The outdoors played a large role in my upbringing. Growing up in southwestern Virginia, working my way through Scouting, and living within a 10-minute drive of the Appalachian Trail, the Blue Ridge Parkway, and the Roanoke River provided me endless opportunities to engage with nature and, specifically, our national parks.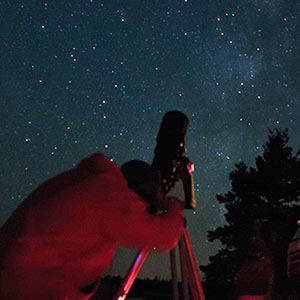 In the fall of 2015, entering my second year of my Masters in public-policy program at the University of Virginia, I knew that I wanted to work with the National Parks Service on a policy project to fulfill my Capstone Project. I hoped that through a semester of work, I'd be able to give just a bit back to the Parks Service that continues to protect some of the most beautiful areas of this great nation.
I was, therefore, excited to get in touch with John Kelly, Park Planner for Acadia National Park. After numerous conversations in which we discussed the policy issues the park faced, I became particularly interested in one topic.
Today, it's not easy to find dark skies along the East Coast of the continental U.S. Development and expansion have increased light pollution along the seaboard, disrupting ecosystems and stargazing. Yet, there are a few places that have managed to maintain and preserve their night skies through significant light pollution mitigation efforts.
Located about 170 miles northeast of Portland, Maine, Acadia National Park has developed a reputation as one of the premier astrotourism destinations in the eastern U.S. Beginning in 2009, Acadia leadership and the surrounding townships began taking steps to preserve the dark night skies within the park. Lighting ordinances, academic studies, and even an annual night sky festival underscore this effort.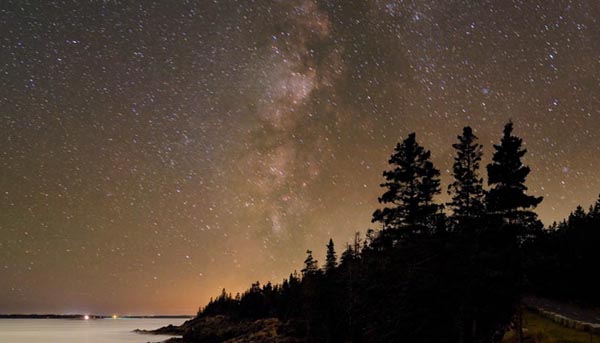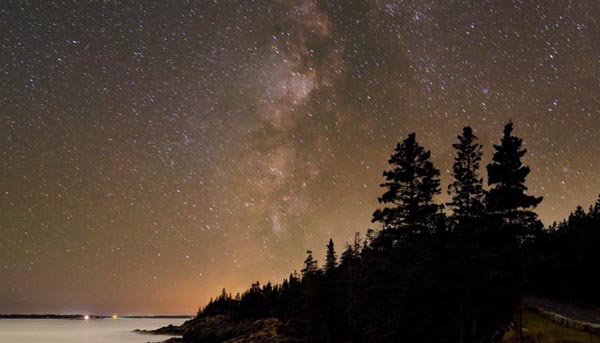 The success of these measures prompted park officials to engage in reduce light reduction even more, in order to qualify for consideration as an International Dark-Sky Park (DSP) by the International Dark-Sky Association, but they needed policy recommendations to accomplish this goal.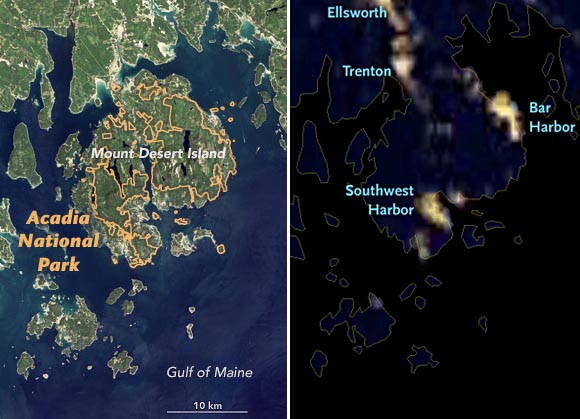 That's where I came in. Over four months, I performed an extensive study on the short-term steps Acadia could take to continue to reduce the park's light pollution and achieve the DSP designation, and then I developed potential policy options for the park to consider moving forward.
To summarize the report, Acadia is quite different from other DSPs. Due to the sheer physical reach of light pollution, most DSPs are located in secluded areas, far from towns and cities. Acadia is the opposite; the park (mostly) sits on Mount Desert Island and is surrounded on three sides by townships, thus making light reduction efforts difficult.
However, Acadia National Park is also an extremely popular destination, attracting nearly 3 million visitors each year (placing it in the top 10 parks nationwide). So, following numerous interviews with citizens of the surrounding areas, it became clear that people recognized the role the park played in their towns' well-being and were open to new initiatives to improve the park's night skies.
Forging Multilateral Partnerships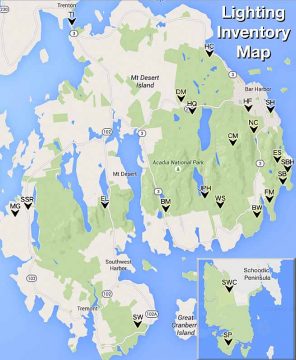 Due to the Acadia's tight budgetary and administrative constraints, I determined that the park would be most successful in achieving its policy objectives by forming new partnerships with existing organizations. Research and analysis pointed me to design four policy solutions for Acadia with three organizations: the Mount Desert League of Towns (a policy body of the surrounding townships of Acadia), the Worcester Polytechnic Institute's Dark-Sky Team (an academic light pollution research group), and Friends of Acadia (a nonprofit working for Acadia conservation).
The following policy options were considered:
1. League of Towns Darkness Coalition — this subgroup of the League would work specifically on light-reduction policies and dark-sky educational initiatives.
2. Dark-Sky Task Force — in partnership with the Dark-Sky Team, this group would perform lighting audits (measure businesses and citizen homes' nighttime light levels free of charge) and prepare the park for its DSP application.
3. Lighting Consultant — this would be a full-time individual funded by Friends of Acadia to prepare the park for its DSP application.
4. League of Towns / Dark-Sky Partnership — a combination of the responsibilities of Options 1 and 2, members of the Dark-Sky Team would perform lighting audits and prepare the park for its DSP application and the League would serve as its monitoring and review board.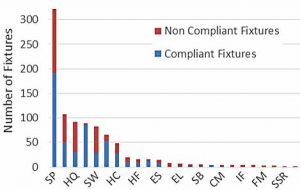 I analyzed each option using both qualitative criteria and a five-year cost-benefit analysis. Following this evaluation, I estimated that the Lighting Consultant provided the park with the greatest quantitative benefit: $111 million to Acadia and the surrounding economies over five years. However, that option was also the least likely to be approved, because it would fall to the Friends of Acadia Board of Directors to fund it.
So instead I recommended the Partnership option, which provided the second-highest net present value compared to the status quo ($104.1 million) and a favorable qualitative review. Reception to the report findings has been positive. The League and the Dark-Sky Team seem eager to begin working in the Partnership should Acadia pursue this policy option.
I thoroughly enjoyed getting the opportunity to work for one of the United States' premier national parks. The project helped me realize that simple interventions and partnerships can make a legitimate impact preserving our night skies. If you'd like to see my Capstone Project's full analysis, here's a PDF from the IDA's website.