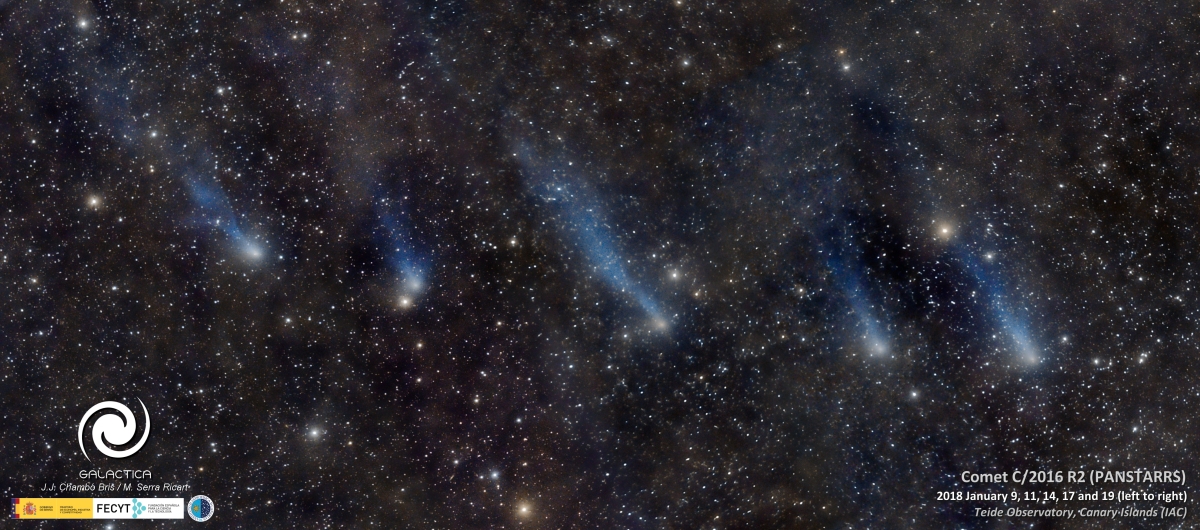 Photographer:
José J. Chambó
Location of Photo:
Canary Islands, Spain
Date/Time of photo:
January 9-19, 2018
Equipment:
Lens Canon 400mm. f/2.8 & Camera Sony Alpha-7s
Description:
Evolution of the comet C / 2016 R2 (PANSTARRS) along a total of ten days with images taken especifically on January days 9, 11, 14, 17 and 19 of 2018 (from left to right). This comet was characterized because its inusual and active ionic tail with a changing shape day to day, such as can be see in this composition of pictures taken with a zoom lens from Teide Observatory in Canary Islands, covering a wide field plenty of interstellar cirrus into constellation Taurus.
Website: