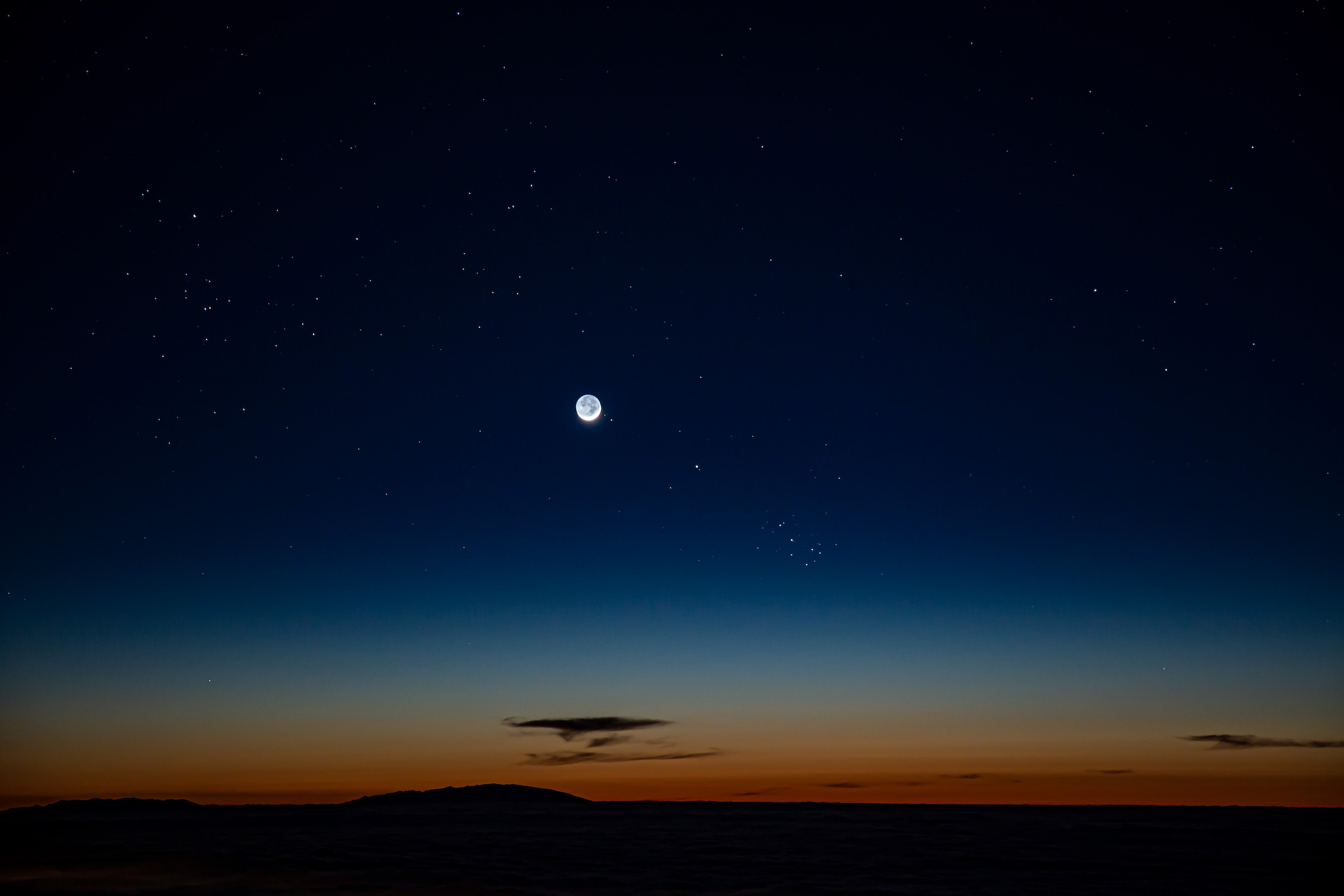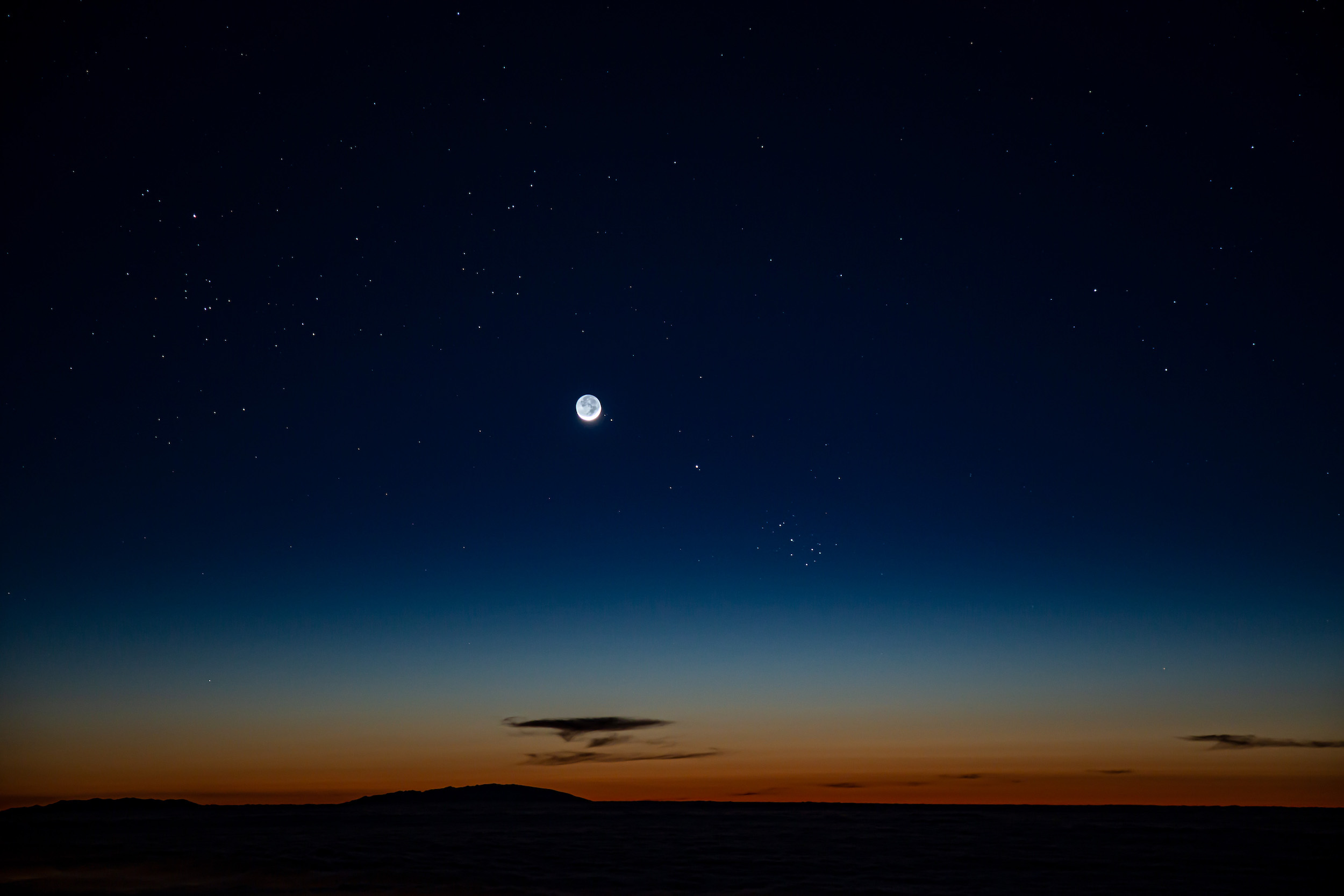 Photographer:
Jamie Carter
Location of Photo:
Tenerife, Canary Islands
Date/Time of photo:
Monday, May 2, 2022 (22:14 UTC)
Equipment:
Canon EOS 6D, 24-105mm (f4) lens
Description:
On Monday, May 2, 2022 a 4%-lit crescent Moon was aligned with the "Swift Planet" Mercury and the Pleiades open star cluster (also called the "Seven Sister" and M45). The constellation of Taurus is visible to the left. I observed it from a mirador close to the Teide volcano. During this rare triple conjunction they appeared almost in a straight line for just an hour in the western sky. They can be seen here setting over the island of La Palma 240 km/150 miles distant, and site of the Cumbre Vieja volcanic eruption in 2021. This image, taken using a Canon 6D m1 DSLR camera and EF 24-105mm lens (at 73mm) on a tripod (73mm, ISO 800, f4, 4 seconds), shows 'Earthshine' or 'planet-shine' on the Moon, light being reflected back from Earth onto the Moon. The Moon and Mercury were easily visible to the naked eye though the Pleiades was picked-up only by the camera.
Website: