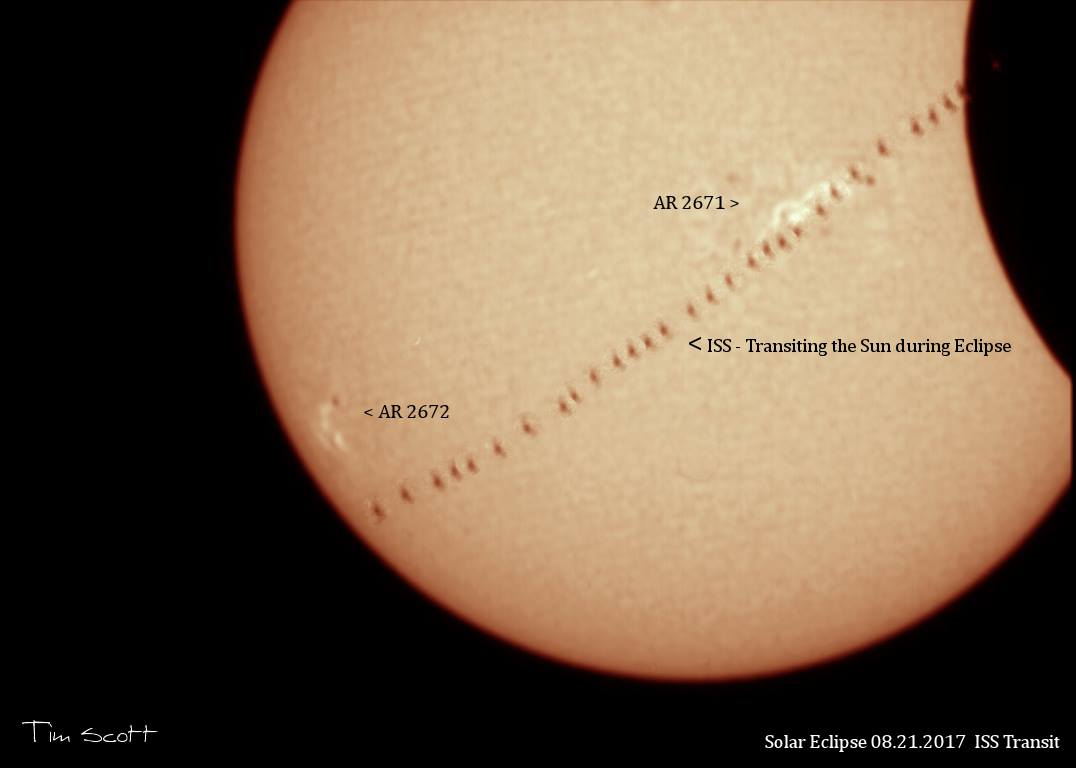 Photographer:
nikontim
Location of Photo:
Reedley California
Date/Time of photo:
08-21-2017 09:18 PST
Equipment:
Nikkor 100mm lens, DayStar Quark Chromosphere filter, ZWO asi120MC-s, iOptron cube, firecapture software
Description:
OK, here was the WOW shot for me during the Solar Eclipse of 2017 . . . Just lucky, I pressed capture at the precise moment the International Space Station transited the field of view for the eclipse while I was playing with my H-Alpha CCD imaging Setup. The composite image (60 frames) shows the path, seeing was not good with 20% cloud cover. Although not as good as NASA's image (I compared mine to confirm it was the ISS) I am pretty happy with the results. I am still very much the novice at Solar H-Alpha imaging. I think I am hooked.