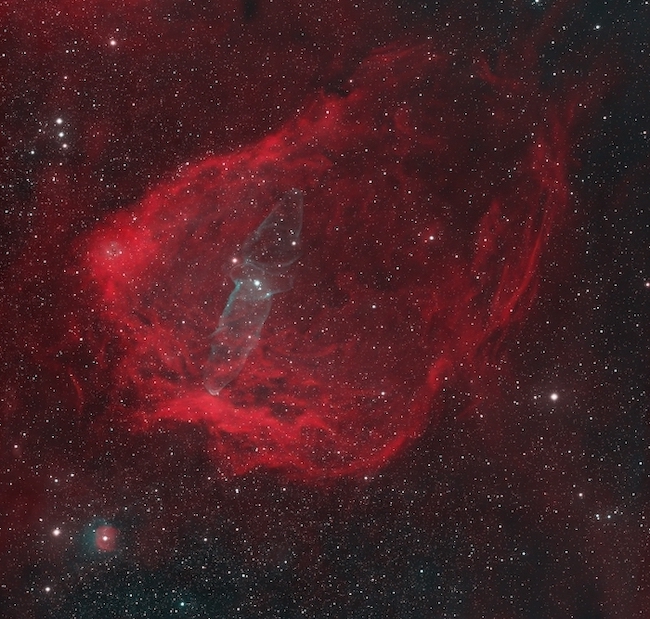 Photographer:
Jonathan-Talbot
Location of Photo:
Okie Tex Star Party, Oceans Springs, MS and Lexington KY
Date/Time of photo:
Sep-Nov 2017
Equipment:
Stellarvue SV70T, QSI 583 and Takahashi FS60 and QSI 640
Description:
This image is a revisit to a very popular target for Astrophotographers. The Bat and Squid nebula (Sh2-129 and Ou4). In 2017 my friend and I both imaged this target with two different setups, one a Stellarvue SV70T and QSI 583 and a Takahashi FS60C with a QSI 640 camera. We gathered data at the Okie Tex Star Party and from our homes in MS and KY. The image combines 12.3hrs of HII data and 24hrs of OIII data. Recently PixInsight offered the ability to correctly normalize and scale data from different setups and sky conditions through a new script. The original data was reprocessed to take advantage of this script and the above is the result.
Website: