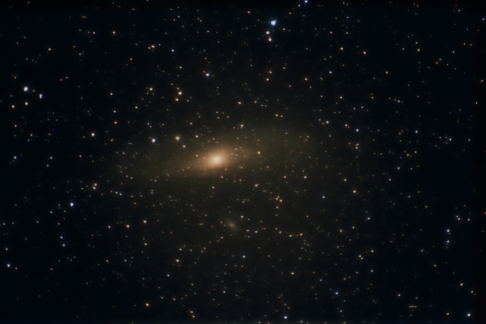 Photographer:
Y.Pavan Kumar Sarma & Hemanth Hariyani
Email:
Location of Photo:
Shivanhalli, Bangalore, Karnataka
Date/Time of photo:
06/01/2008
Equipment:
Taken piggyback (Canon 400D (unmodified) with 300mm lens f6.8)on Meade 6 inch telescope on vixen super polaris mount.
Description:
This is the image of Andromeda Galaxy, which is the largest member of the Local Group of galaxies, which includes the MilkyWay and its satellite galaxies. M32 and M110 also got registered in this image..