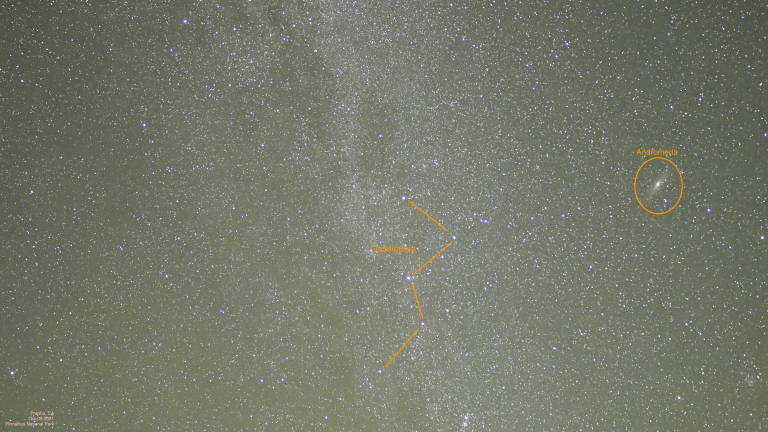 Photographer:
Prabhu
Location of Photo:
Pinnacles National Park
Date/Time of photo:
Oct 09 2021. Between 9pm and 11pm
Equipment:
Olympus E-M10MarkII with Sigma Prime Focus lens 16mm 1.4f
Description:
Pinnacles National Park is a Bortle Class 3 site for night sky's brightness. It was good night with no cloud and smoke. Moon set by 8pm. I was taking MilkyWay pix. I happened to see Cassiopeia constellation and took several pictures. In all of them I saw this little smudge... But it had the tell-tale signs of a galaxy. I went home and checked it was indeed Andromeda.