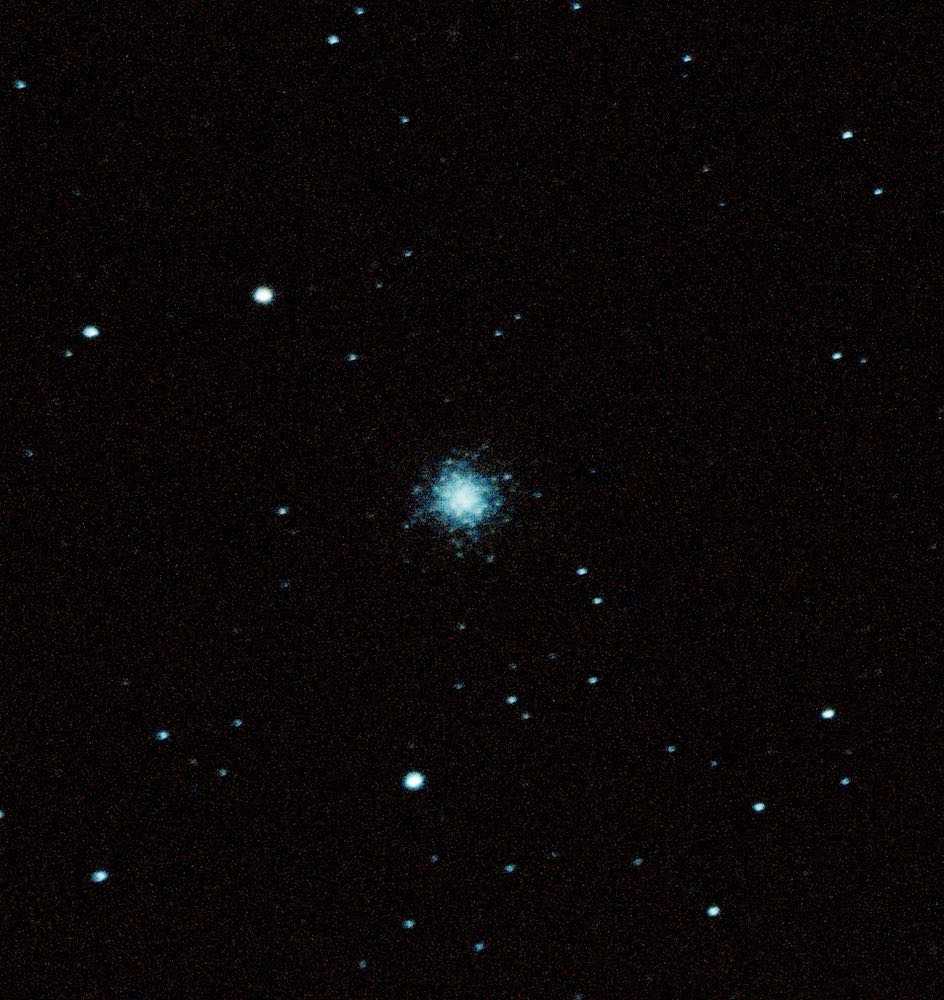 Photographer:
Jon Greif
Email:
Location of Photo:
Mount San Jacinto State Park, Idyllwild, CA, USA
Date/Time of photo:
August 26, 2019, at 10:30 pm PDT
Equipment:
Astrotech 72 mm Apochromatic Refractor, Ioptron SkyGuiderPro Mount, Canon Eos 760D Camera, PixInsight 1.8.6 Processing Software
Description:
The second of two globular clusters which we imaged this week in the Western sky over our campsite at Mount San Jacinto State Park (Idyllwild, CA) was the Great Cluster in the constellation Hercules – also known as Messier 13, or M13 – considered to be the finest globular cluster in the northern half of the heavens. M13 is found in a star pattern called the Keystone – a lopsided square within the constellation Hercules – between the two brightest stars of northern spring and summer, Vega and Arcturus. M13 is about 145 light-years in diameter, is composed of several hundred thousand stars, and is about 22,200 light-years away from Earth. M13 is thought to be 12 to 13 billion years old --almost as old as the universe.
Website: