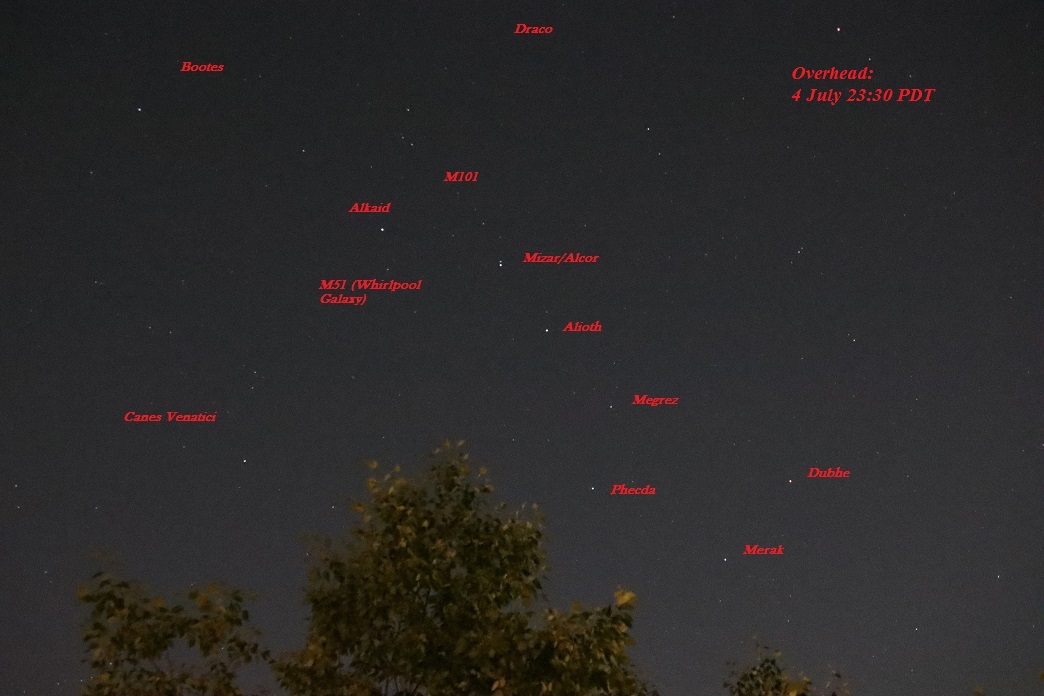 Photographer:
Richard Molitor
Location of Photo:
Bothell, WA USA
Date/Time of photo:
4 July, 2021; 23:30 PST
Equipment:
Canon EOS 90D w/Tamron 18-400mm lens
Description:
It's almost impossible to see anything in the light-polluted skies of Puget Sound except for a few bright stars and the planet du jour. However, in the course of "getting to know" a new camera body I've had a lot of fun doing short, 1-5 second exposures of the regions around certain known constellations or bright stars and then downloading them for labeling in MS Paint. Shown is a very simplistic example. I think this method might even be helpful to produce material for introductory astronomy classes or to make game cards for "Name That Constellation" (if left unlabeled). It definitely helps with working through the poor-seeing conditions that we have (and helps learn the new camera!).
Website: