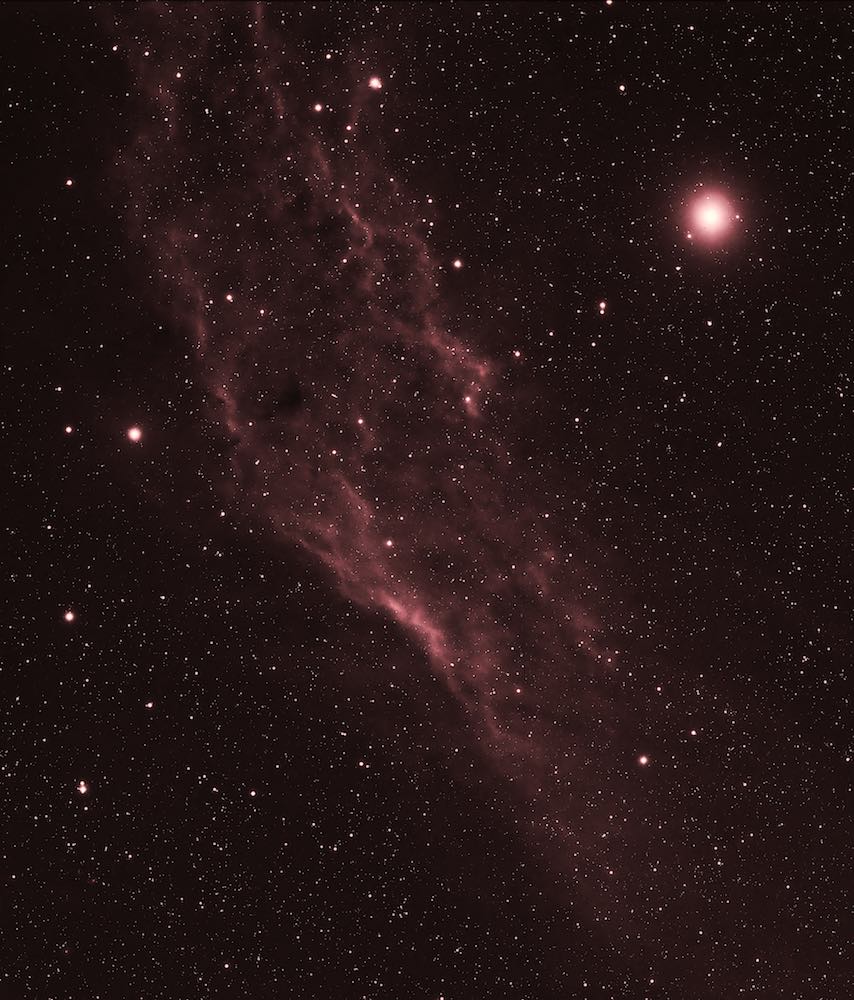 Photographer:
Jon Greif
Email:
Location of Photo:
Mayhill, NM USA remotely from La Jolla, CA USA
Date/Time of photo:
November 15, 2018, at 0030 local time
Equipment:
106 mm Takahashi refractor and wide field imaging CCD with Ha, red, green and blue filters.
Description:
The California Nebula (NGC 1499) sort of resembles our fair state. It is an emission nebula located in the constellation Perseus. The emission gas is largely Hydrogen, and this image was taken with a Hydrogen alpha filter to bring out detail, combined with red, green and blue filters for color -- remotely at around midnight last night, via a wide field telescope in Mayhill NM (iTelescope.net). The California Nebula lies at a distance of about 1,000 light years from Earth. The bright star in the upper right is xi Persei (also known as Menkib). The California Nebula was discovered by E. E. Barnard in 1884. A coincidence is that the California Nebula transits directly overhead (zenith) in central California where the latitude matches the declination of the object (+36° 25′ 18.0″).
Website: