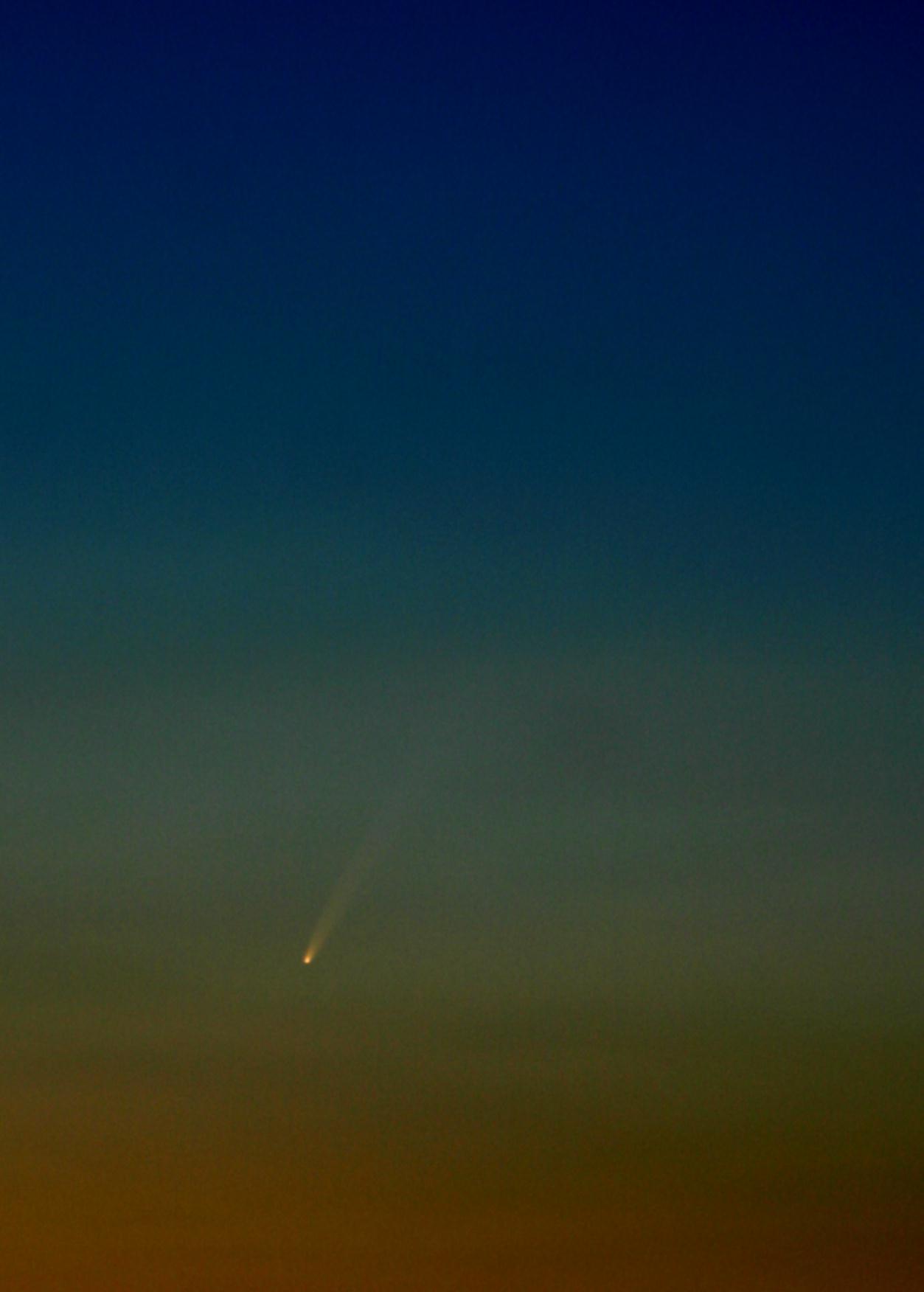 Photographer:
Chris Newsome
Email:
chrisnewsome@derbyuk99.freeserve.co.uk
Location of Photo:
Derby, UK
Date/Time of photo:
16:50 UT, 10/01/07
Equipment:
Canon EOS300D, 140mm f/5.6, 12x1/13th sec, 200asa. Combined in MaximDL
Description:
Comet McNaught 2006/p1. The colours in the photo are a true reflection of what was visible with the naked eye out of the back bedroom window of my house. An incredible comet.