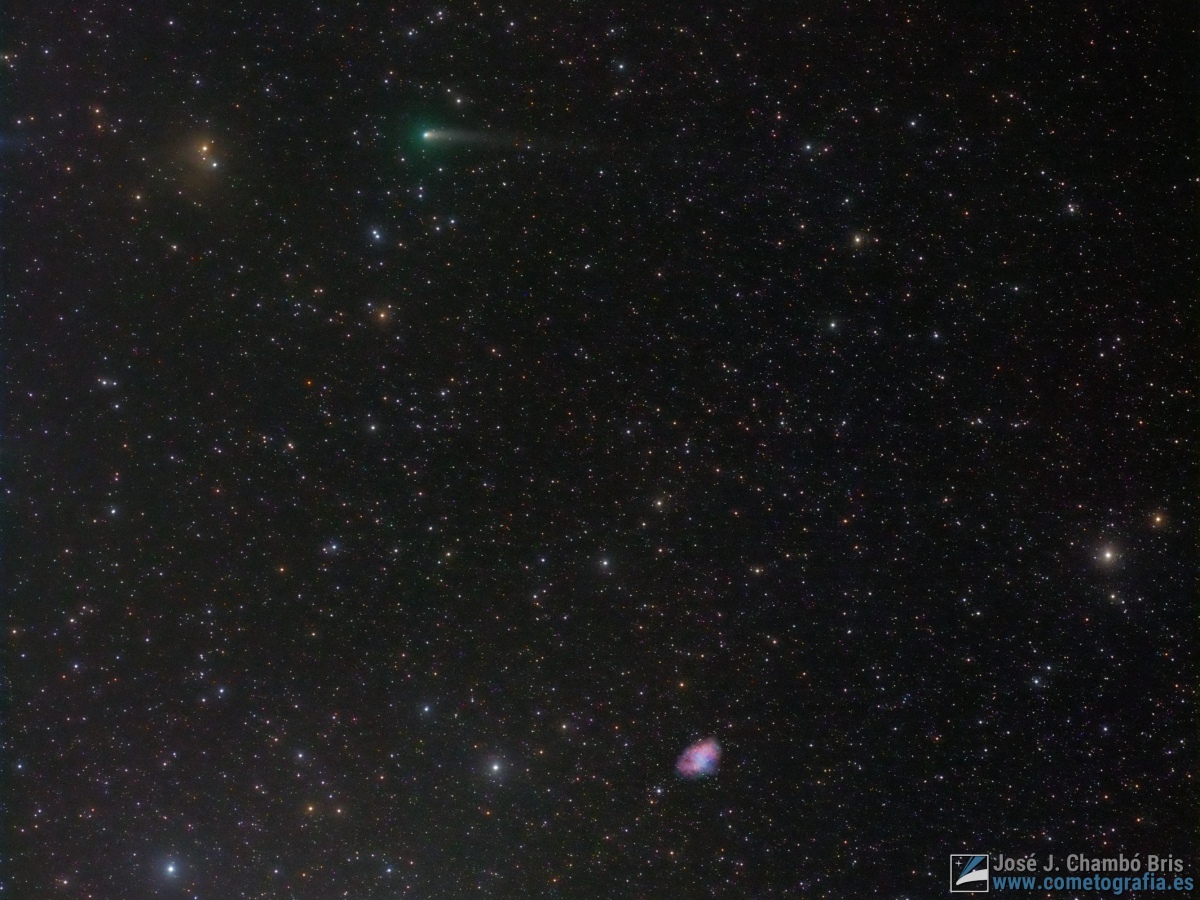 Photographer:
Pepe Chambó
Location of Photo:
Mayhill, New Mexico
Date/Time of photo:
2021 October 9, 10:56 UT
Equipment:
Takahashi FSQ-106ED f/5.0, SBIG STL-11000M
Description:
Comet 67P/Churyumov-Gerasimenko imaged on October 9, 2021, in conjunction with the Crab Nebula (M 1). The comet had a brightness of magnitude 10 in this image, highlighting its gaseous outer coma with an intense green color and dust tail half a degree in length. Sh 2-243, a reddish region of ionized hydrogen, can also be seen to the left of the comet.
Website: