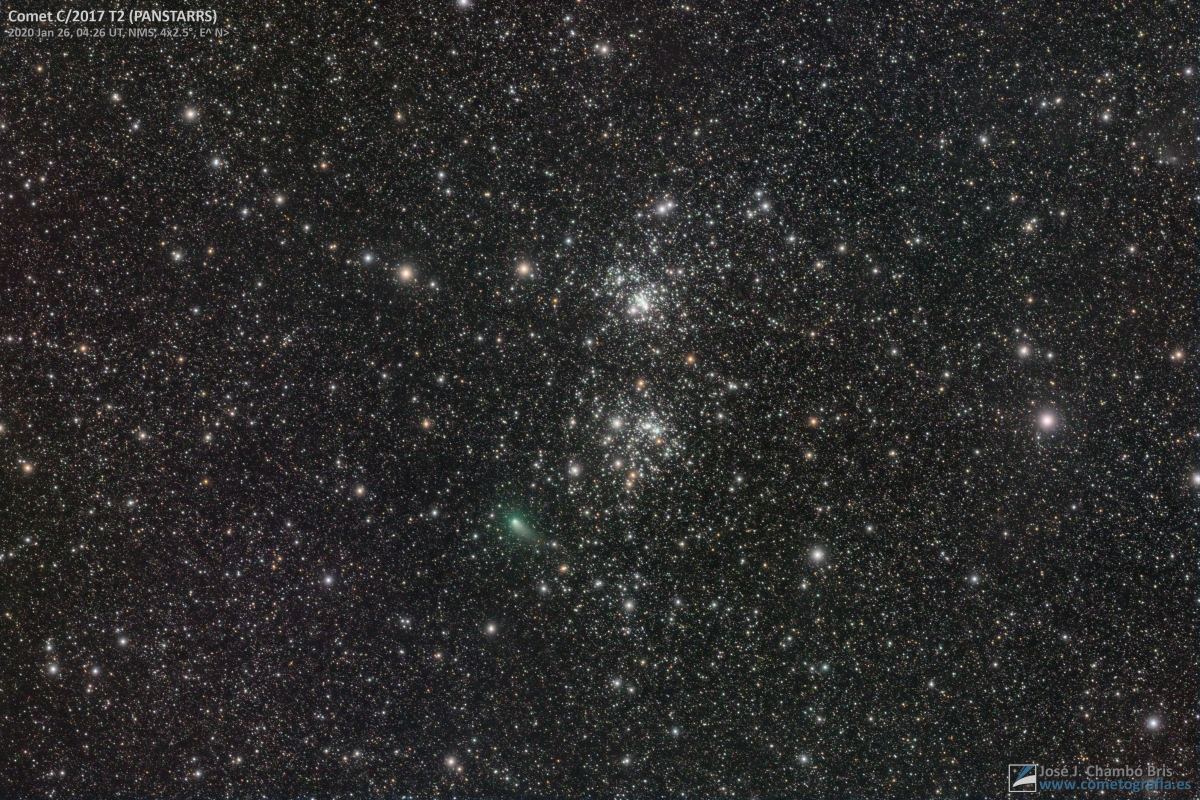 Photographer:
José J. Chambó
Location of Photo:
Mayhill, USA
Date/Time of photo:
January 26,2020 04:26 UT
Equipment:
Takahashi FSQ-106ED, SBIG STL-11000M
Description:
Comet C/2017 T2 PANSTARRS imaged on 2020 January 26 in a wide field picture while passing near Double Cluster (NGC 869 down and NGC 884 up). The Double Cluster can be saw at naked eye between Perseus and Cassiopeia constellations, being a nice reference to find the comet with magnitude 9.5 using a small telescope. Moreover this image reveals intense green color in its gassy coma and its small dust tail which twists by solar presure.
Website: