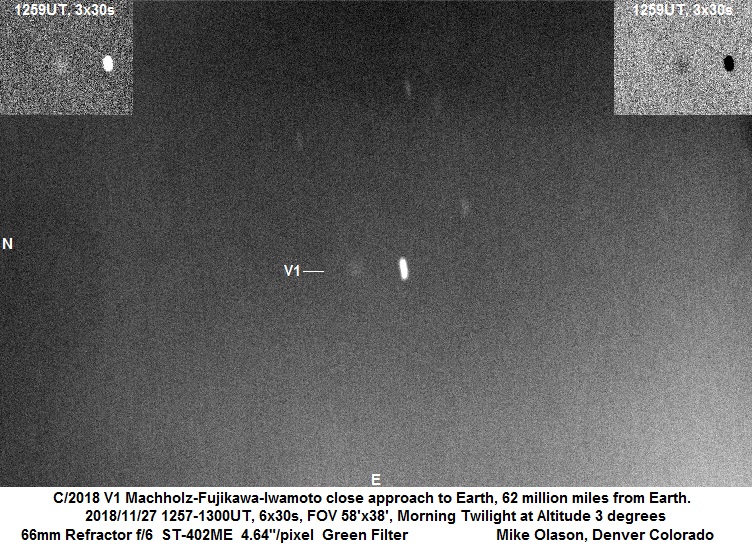 Photographer:
Mike Olason
Location of Photo:
Denver, Colorado
Date/Time of photo:
27 November 2018, 1257UT
Equipment:
66mm Refractor f/6 and ST-402ME CCD Camera
Description:
This is an image of Comet C/2018 V1 Machholz-Fujikawa-Iwamoto on November 27 when it made it's close approach to Earth, 62 million miles from Earth moving through Earth's twilight sky at 0.2 degrees per hour. The comet was moving between the Sun (39 million miles from the Sun) and Earth a little above the planets orbital plane. So rather than getting to see all those nice images of a bright green comet you get to see this image of a comet that is only 3 degrees above the eastern horizon just before sunrise. Due to the bright morning twilight the images were taken through a green filter. The bright streaked star just to the right of the comet is actually a double star system, the stars being about magnitudes 7 and 8.5 . The comet will reappear in the evening twilight December 1 in Denver's sky. The comet will reach perihelion in it's orbit December 3 when it will be 36 million miles from the Sun.