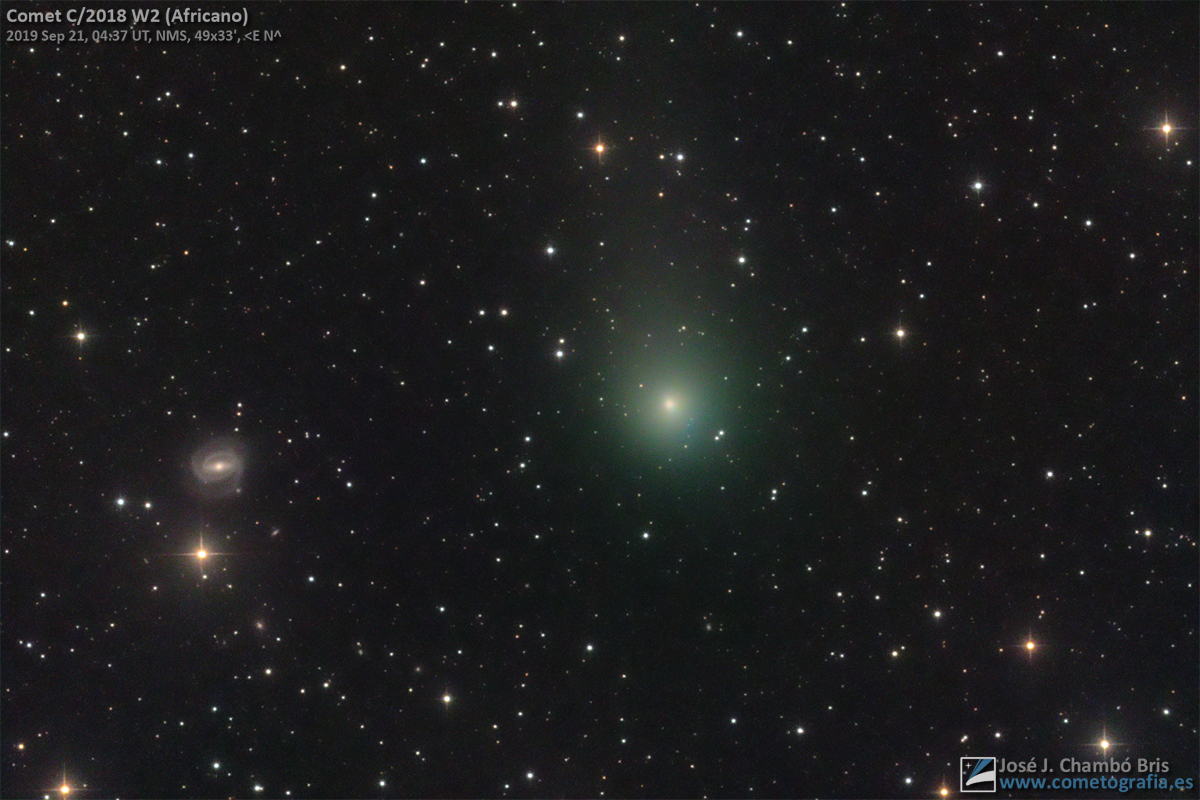 Photographer:
José J. Chambó
Location of Photo:
Mayhill, USA
Date/Time of photo:
September 21,2019 04:37 UT
Equipment:
Planewave 17" CDK & FLI PL6303E
Description:
Comet C/2018 W2 (Africano) imaged on September 21, 2019 when reached its maximum brightness near magnitude 8.5 coinciding with approaching to 0.5 AU from Earth. Shows a diffuse greenish coma with an angular size 12 arcminutes. A faint dust tail extends toward north (to upper) observable because these days we are crossing the orbital plane of comet. In this field slightly smaller that one degree between Pisces and Andromeda constellations highlighs NGC 266, a barred spiral galaxy.
Website: