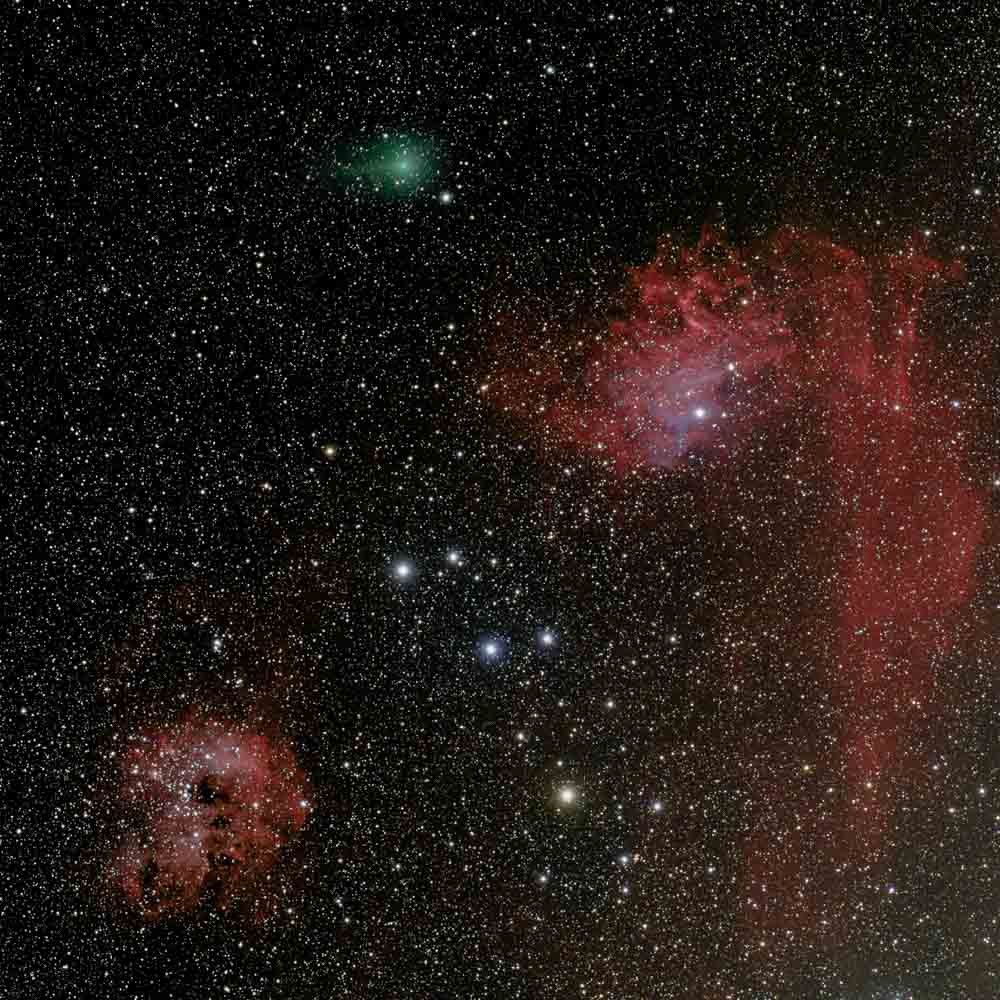 Photographer:
Eus248
Email:
eberhard.stickel@googlemail.com
Location of Photo:
Mayhill New Mexico
Date/Time of photo:
03/01/2019 - 22:02
Equipment:
Imager: SBIG STL-11000M 4008x2672 Scope: Takahashi FSQ-ED 106mm/530mm
Description:
Conjunction of comet C/2018 Y1 and the nebulas IC05 and IC410 on March 1st 2019. The comet tail is faintly visible to the left. The brightness now diminishes and is merely 8.8m (COBS). The three lighter stars between the nebulae Aur 19 Aur 17 and Aur 16 have magnitudes 4.5 to 6.0m.