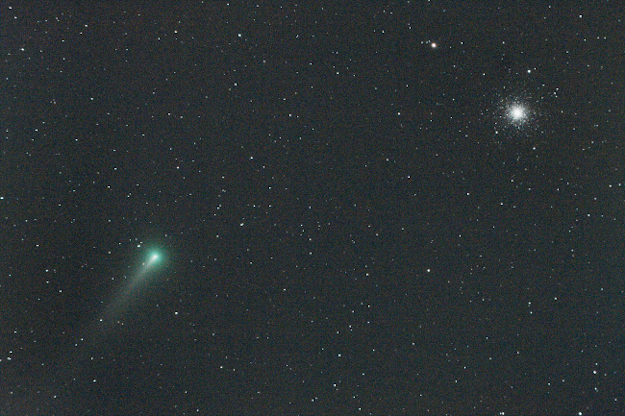 Photographer:
Jouchoux-Alain
Location of Photo:
Front porch of my home in central Boulder, Colorado
Date/Time of photo:
Dec 2, 2021 at 4:40 am MST
Equipment:
Hardware: Explore Scientific ED 80 and Canon EOS Rebel Ti3. Software: Nebulosity4, PHD2, Siril and GIMP.
Description:
This is comet C/2020 A1 Leonard imaged early morning on December 2, 2021. As seen from Earth the comet was in proximity of globular cluster Messier 3. Messier 3 is about 33,000 light years away. This morning the comet was about 0.46 AU away from Earth. 1 360-second exposure at 1600 ISO.