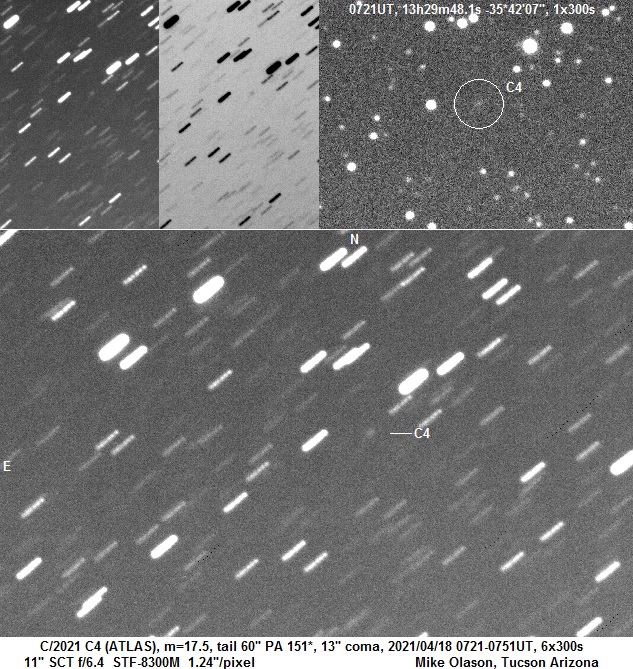 Photographer:
Mike Olason
Location of Photo:
Tucson, Arizona
Date/Time of photo:
18 April 2021, 0721 UT
Equipment:
11" SCT and STF-8300M CCD Camera
Description:
In these images Comet C/2021 C4 (ATLAS) was magnitude 17.5 and 338 million miles from Earth above the southern horizon over Tucson. The images show the comet has at least a 0.02 degree long tail to the SSE of the 13 arc second wide coma, due to the light pollution and haze over Tucson the tail does not show well in any of the images. The insets to the upper left try to show the tail a little better. The comet is magnitude 17.5 but unfortunately will probably not get much brighter since the comet was at perihelion in it's orbit this past January when it was 416 million miles from the Sun and the comet made it's close approach to the Earth on 4/21, several days after these images were collected.