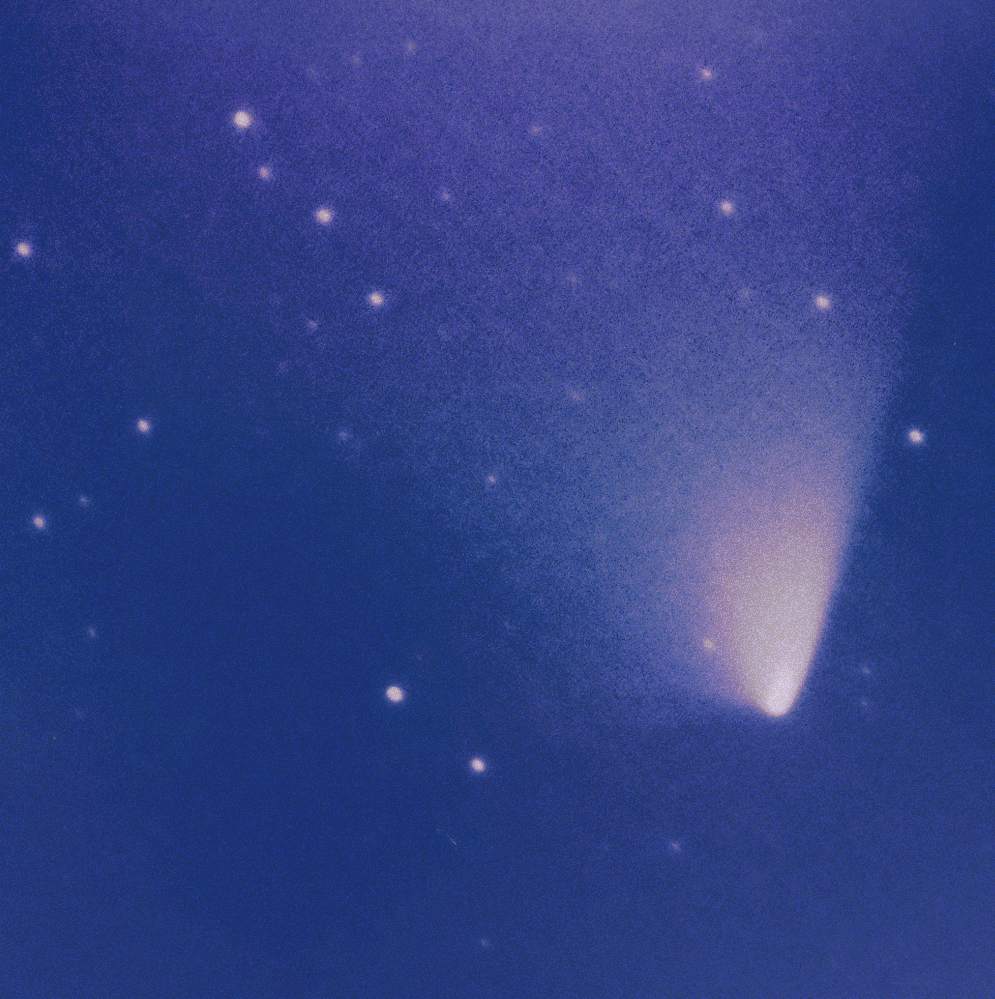 Photographer:
Dr. Filip Fratev, Dr. Yavor Shopov, Elina Frateva & Radoslav Stanchev, stacking done by Milen Minkov
Email:
Location of Photo:
Bankya, Bulgaria
Date/Time of photo:
March 23, 2013, 6:30- 6:50 pm UT
Equipment:
These photographs of the Comet C/2011 L4 Panstarrs were made near Bankya, Bulgaria with a Tair 3 300mm Lens at f/4.5 through an Infrared filter. A 8MPix st-8300 SBIG CCD camera, with 40% Quantum Efficiency at 700nm was used for taking of ten 4-second exposures. This camera is sensitive up to 1000 nm, so obtained images were recorded in the NIR spectral region between 700- 1000 nm.
Description:
This is a stack of 10 Infrared images with 4-second exposures we made on March 23, 2013, between 6:30- 6:50 pm UT. Ten images were stacked, aligned and field rotation corrected. During stacking they were interlayered with red, yellow, green and blue filter layers with different weights for betted definition of the different parts of the comet. Comet PanSTARRS was just above the horizon when these images were taken from Bankya, Bulgaria. Comet was not visible to naked eyes.