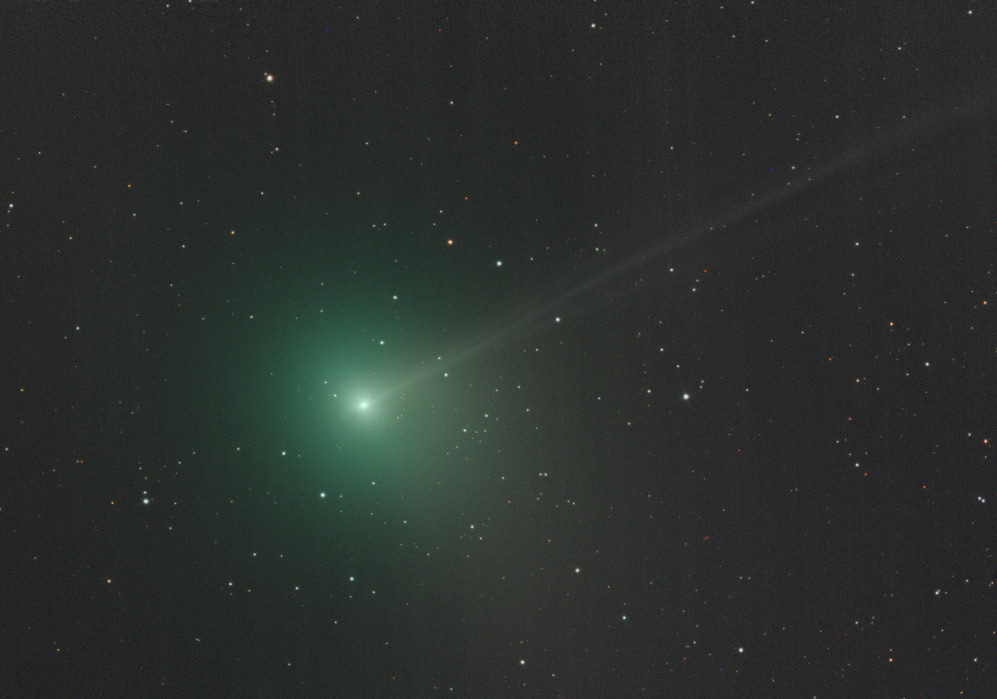 Photographer:
hebert_mario@cgocable.ca
Location of Photo:
Parc national de la Mauricie, Québec, Canada
Date/Time of photo:
23 august 2014
Equipment:
Newton Skywatcher Quattro 10" CF at F4, Camera QHY9 monochrome, Celestron CGEM
Description:
First essays told me that the tail of Comet Jacques was very faint. So i went to a very dark site at parc national de la mauricie. The first thing i did was to shoot the stars just behind where the comet will be some tens of minutes later, to obtain the stars background i composite later. Next, i began to shoot 106 X 90 seconds exposures at bin 2X2 through a luminance filter. At the end of the sequence, i also shooted 5 X 30 seconds through each RGB filters and here is the result. I also made an animation of the comet displacement, that we can see here: http://www.astrobin.com/full/116770/0/ Since i didn't see a lot of Comet Jacques photos with the tail on the web, i decided to post mine here.