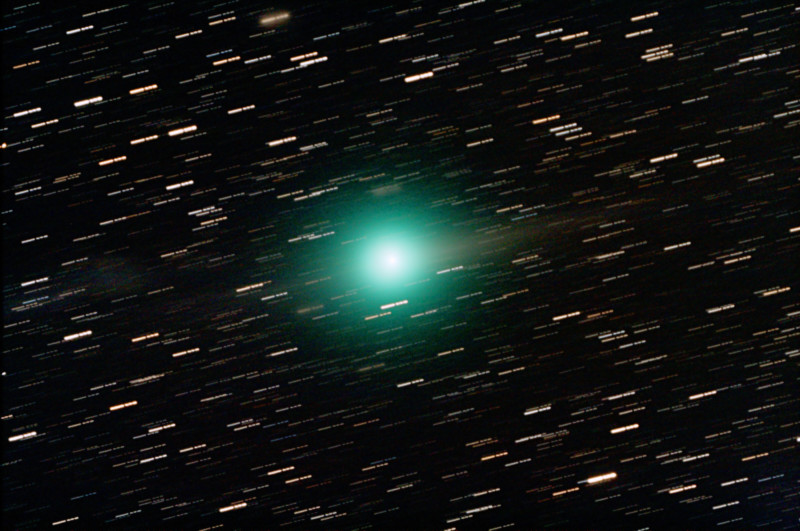 Photographer:
James Maxwell
Location of Photo:
Caldera Rim Observatory, NM
Date/Time of photo:
Feb 4, 2009, 4:45-5:30 AM
Equipment:
10" F/4 Schmidt Newtonian (Meade) with Baader Coma Corrector. 5" Guidescope with autoguider. Losmany G-11 Mount. Color Astro 400D (Canon Rebel)cooled DSLR. Photograph taken at -11C and at 8300 ft. elevation. Dark and Flat frames applied. Processed in Nebulosity and Photobrush.
Description:
Comet Lulin with tail and anti-tail. A composite of 24 x 90 second exposures, totaling 36 minutes, tracking the comet.