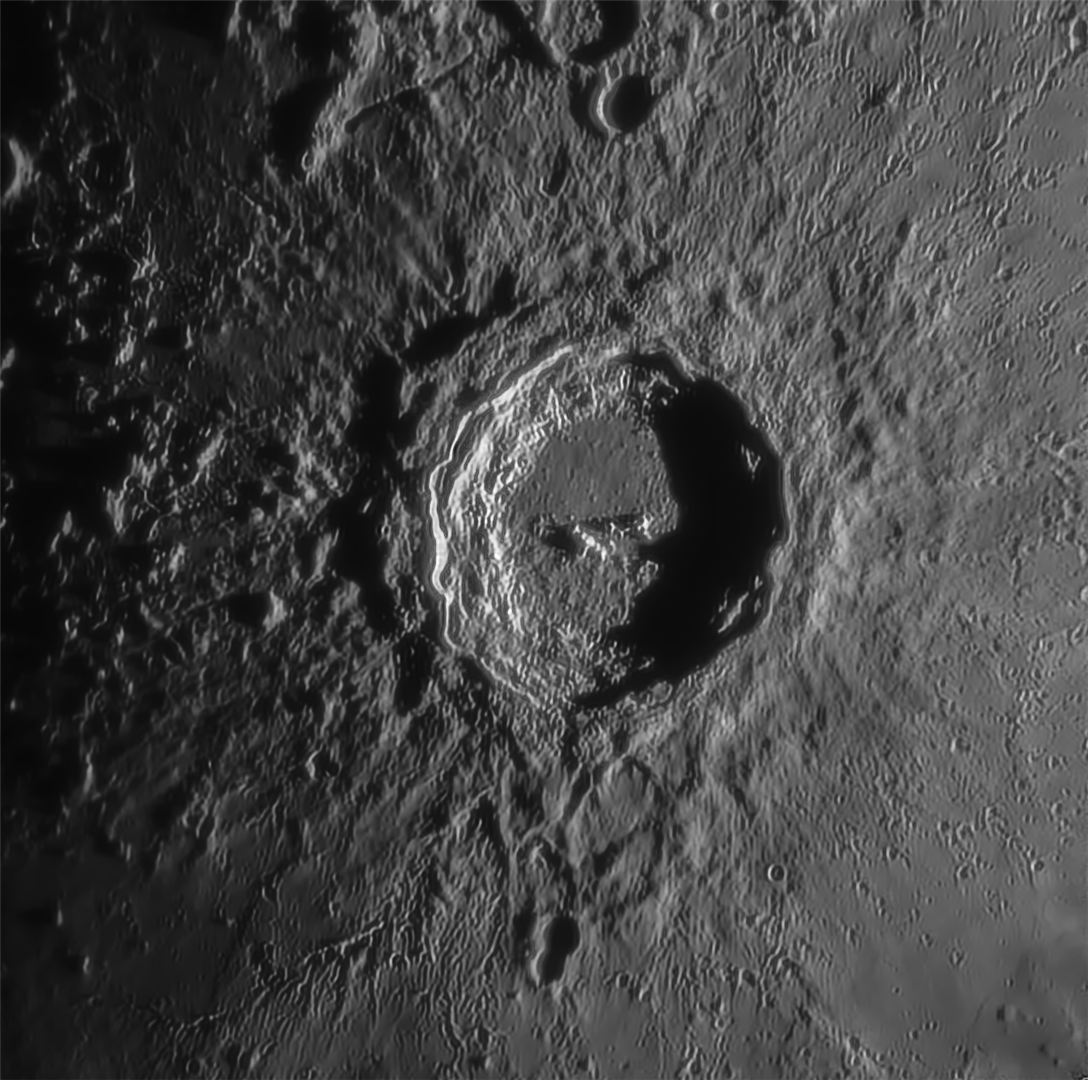 Photographer:
Ken Vaughan
Location of Photo:
Cattle Point, Victoria, BC, Canada
Date/Time of photo:
22 Jan 21
Equipment:
12" Meade LX200GPS, ZWO ASI178MM, Astronomik 642 filter
Description:
Sometimes called the "Monarch of the Moon", Copernicus certainly ranks up there as far as showpieces craters go. There are several features that make Copernicus so. Firstly, there's lots of detail on its floor, covered more noticeably in the southern half with hummocky domes. It also has an interesting central massif of mountains. Its terraced, slumped walls also show amazing detail when put to high magnification. Then there's the glacis surrounding its circumference and the spray of secondary craters radiating out from the impact. The pair of craters at the top of the image are Gay-Lussac (27 km) and Gay-Lussac A (14 km). The keyhole-shaped craters Fauth (12 km) and Fauth A (10 km) are visible south of Copernicus.