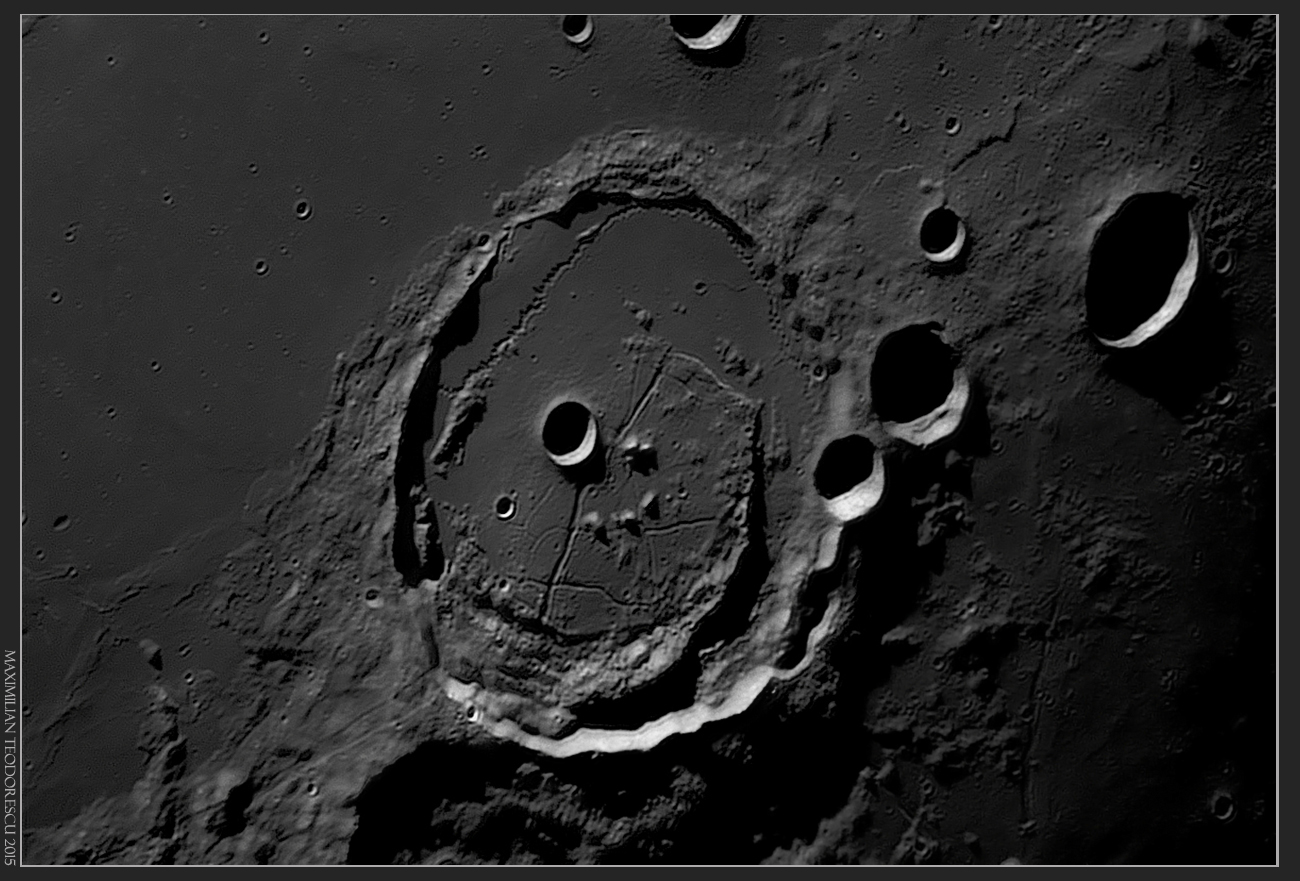 Photographer:
jupiter182002@yahoo.ca
Location of Photo:
Magurele, ROmania
Date/Time of photo:
September 3, 2015
Equipment:
14″ (355mm diameter) F/5 homemade Newtonian, a Baader 2.25x Barlow lens, a red filter, and ASI120MM-S camera. Seeing conditions 8-9/10
Description:
The image shows the lunar crater Posidonius.This almost 100 kilometers-wide crater is a lava-filled one, with a very interesting and complex rille system, part of which can be seen in the image. The main rille that runs on half the circumference of the crater is very sinuous and this aspect is rather hard to capture in normal seeing conditions.
Website:
https://maximusphotography.wordpress.com/2015/09/23/high-resolution-lunar-images-part-i-september-3-2015/