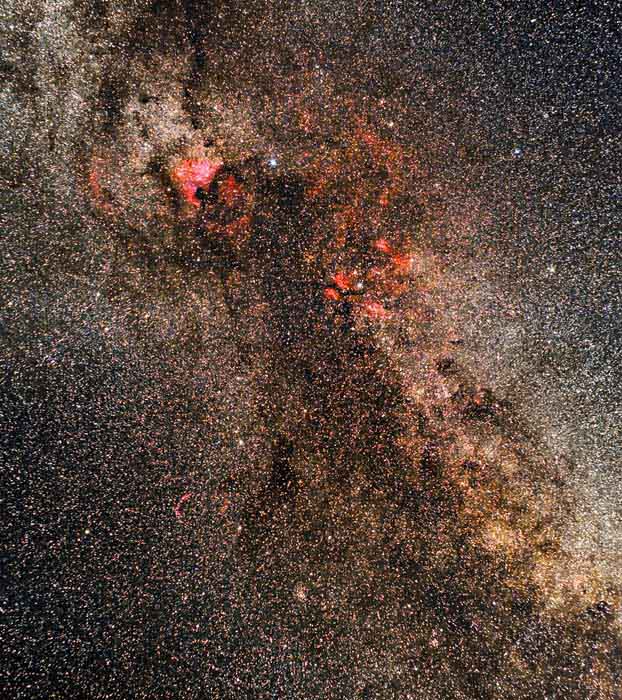 Photographer:
Matsopoulos N. Theofanis
Email:
Location of Photo:
Fragades,Zagori, Greece
Date/Time of photo:
2-8-2011
Equipment:
Lens: Pentax 50mm at f2.8 Camera : Canon Eos 20D MOD Mount : Meade LX200 Exposures: Frame1 15x6min ISO 1600 Frame2 15x6min ISO 1600
Description:
Cygnus is a northern constellation lying on the plane of the Milky Way. Its name is the Latinized Hellenic (Greek) word for swan. One of the most recognizable constellations of the northern summer and autumn, it features a prominent asterism known as the Northern Cross (in contrast to the Southern Cross).