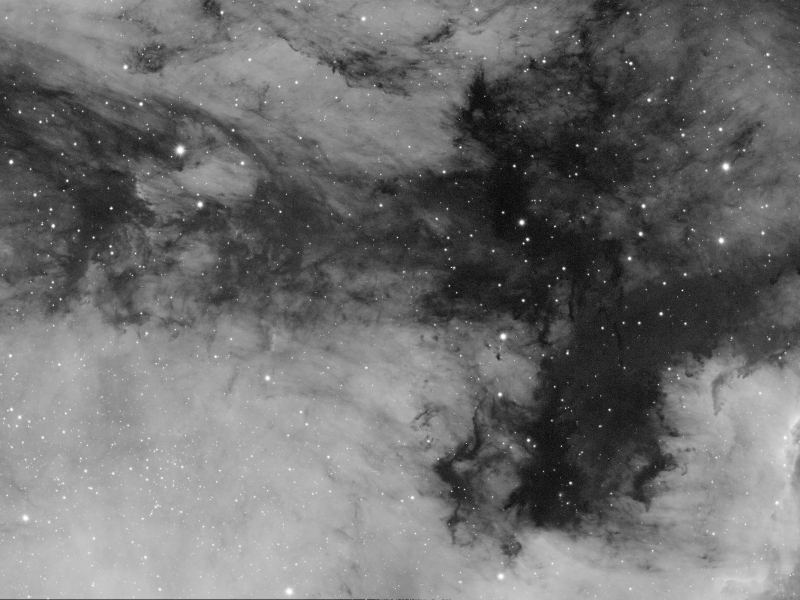 Photographer:
Konstantinos Christodoulopoulos
Email:
Location of Photo:
Sekoulas - Ileia - Greece
Date/Time of photo:
July 2020
Equipment:
Optics: Vixen ED81s @ f/5.2 Mount: Skywatcher HEQ5 Synscan Pro (belt mod) Guiding: ST-237 guide chip of SBIG ST2000XM Camera: SBIG ST2000XM Filter Wheel: SBIG CFW9 Filters: Ha CCD Temperature: 0 degrees Celsius Constellation: Cygnus Date: July 09, 2020 Location: Sekoulas - Ileia - Greece - Albireo Observatory 2 Exposure: Ha=12x1200 min bin 1x1 Calibration: Darks, Flats, Bias
Description:
The Cygnus Wall is a ridge of star-forming gas and dust about 20 million light-years long in the North America Nebula, NGC 7000. Like a mountain range carved by the erosion of water and wind, the Cygnus Wall is shaped by the energetic radiation of the young, hot stars nearby. The dark shapes that snake through the ridge are cooled gases and dust, the birth place of new stars.
Website: