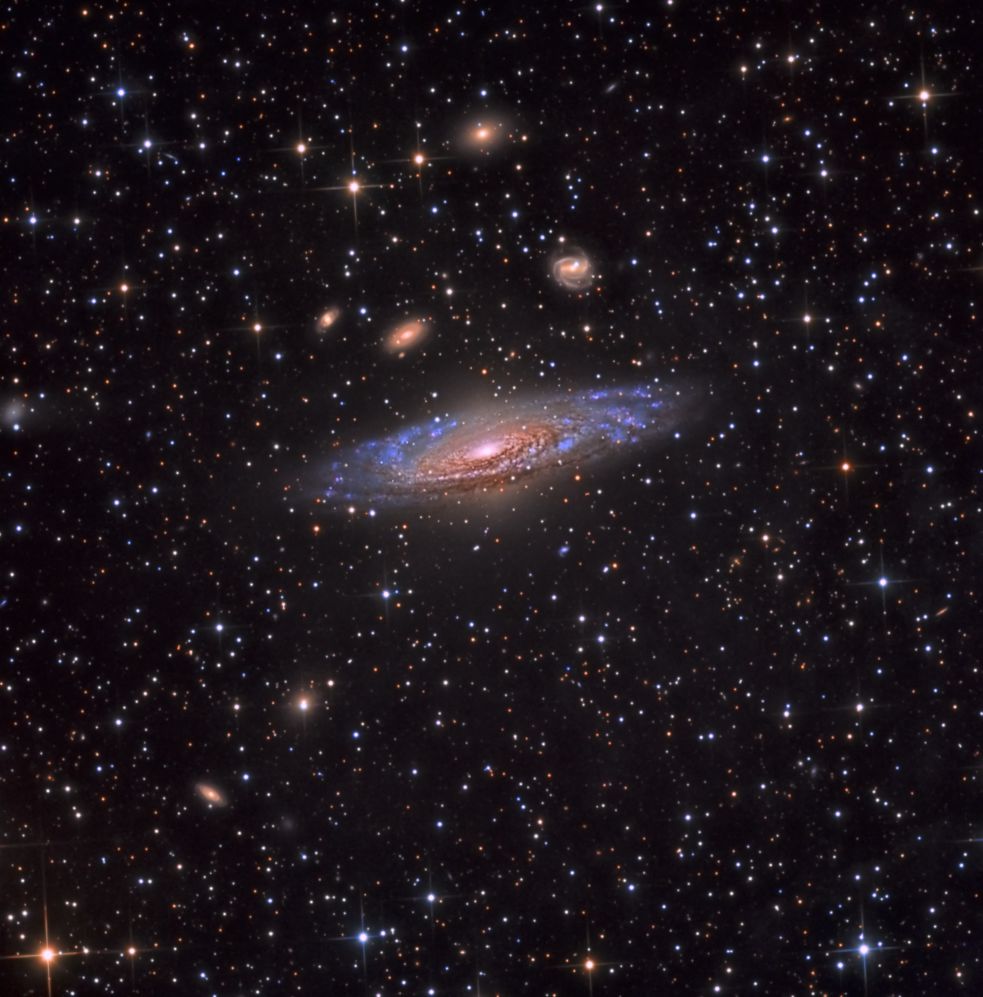 Photographer:
Howard Trottier
Location of Photo:
Rural British Columbia, Canada
Date/Time of photo:
Summer 2011
Equipment:
Telescope: CDK17 on a Paramount ME; Camera: SBIG 4020M with Baader filters; Image capture: The SkyX, MaxIm DL, Focusmax; Image processing: PixInsight and CCDInspector; Exposures: 11 hours total, L=360 mins (1X1 binning), R=G=B=100 mins each (all 2x2), Subs=10mins.
Description:
The Deer Lick Group is a classic collection of galaxies. The field of view evokes a powerful illusion of depth, looking out over the disk of the great spiral NGC 7331 (some 50 million light-years away), to the smaller much more distant galaxies beyond. I was initially stumped by the image processing challenges of this complex field of view, which I shot way back in summer of 2011. I put the raw frames aside until this past month, when I finally tried again to "lick" the personal processing challenges of the Deer Lick Group .
Website:
http://www.sfu.ca/~trottier/Observatory/Blogs/citsobloglicked.html