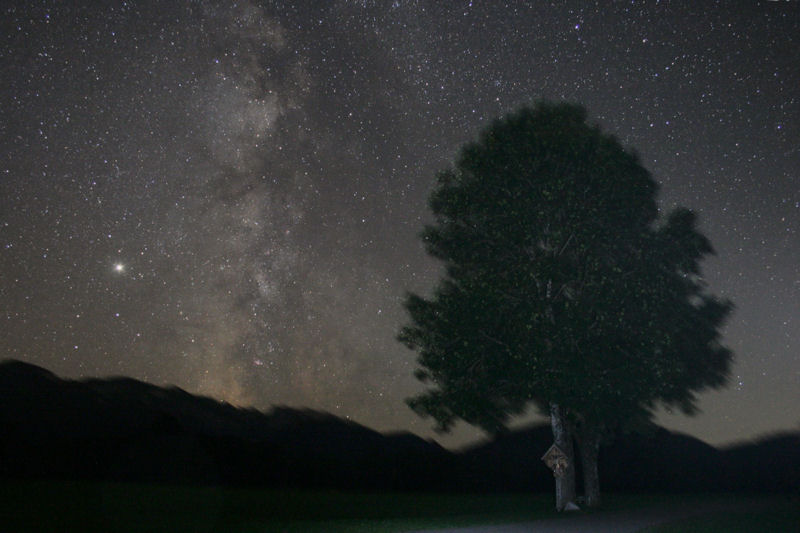 Photographer:
Franz Xaver Kohlhauf
Email:
franz.kohlhauf@der-tfoto-treff.de
Location of Photo:
Rural countryside south of Bad Tölz, Germany
Date/Time of photo:
August 4, 2008 22:58 UT
Equipment:
Canon EOS 400D with 18-55mm Zoom. 800 ASA, manually guided for 4 minutes with my vintage 910mm f/15 refractor which I revived espescially for purposes like this. So after 32 years of hyber- nation my beloved "firstscope" is back in business with tech- nology mounted to its counterweight port that no one of us would even have dreamed of 32 years ago!
Description:
A clear, dark countryside near Bad Tölz, about 50 km south of Munich Germany, offered this scene, which I captured with the above equipment. With the help of a little photo-flash I carefully illuminated the foreground.
Website: