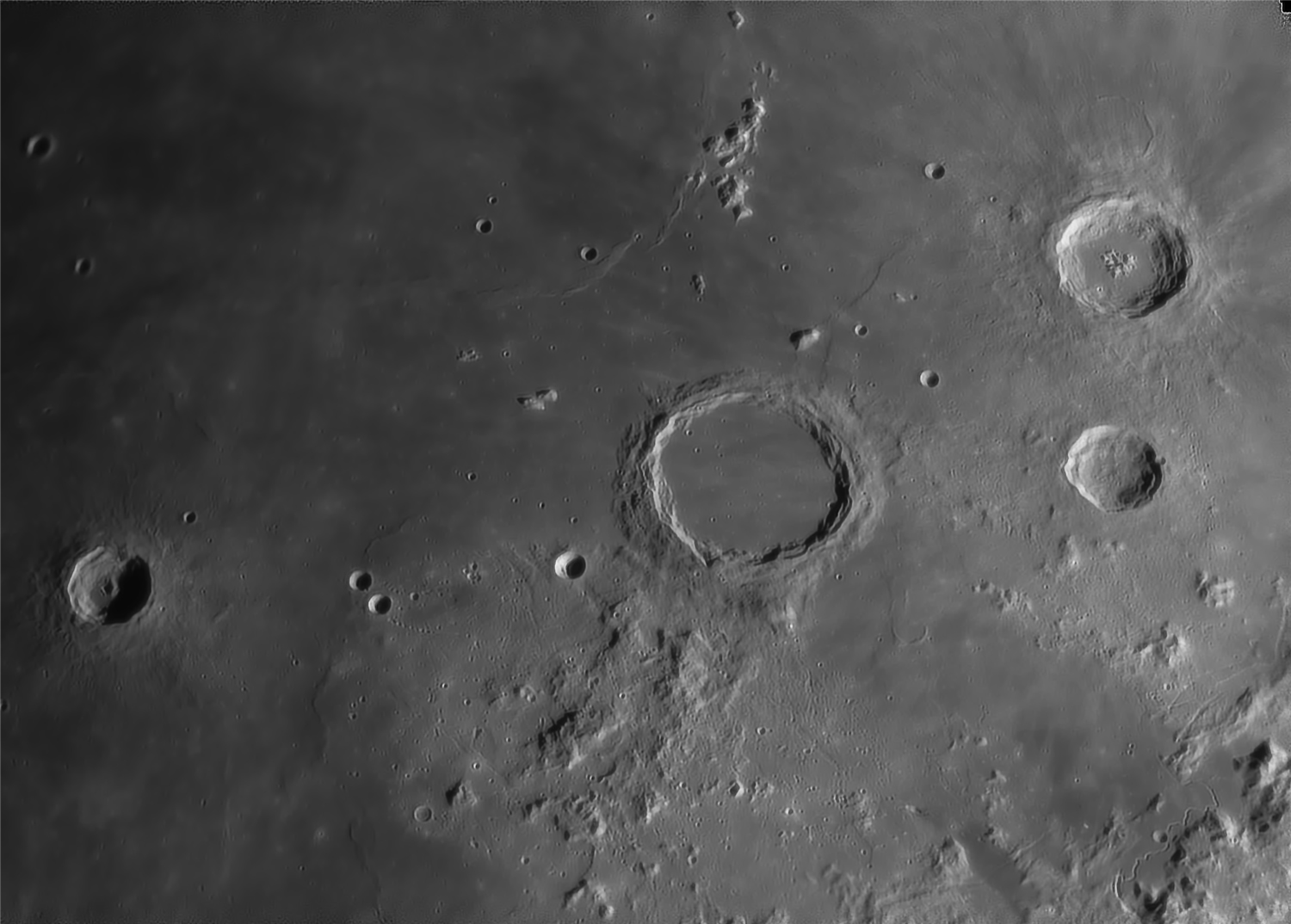 Photographer:
Ken Vaughan
Location of Photo:
Cattle Point, Victoria, BC, Canada
Date/Time of photo:
22 Jan 21
Equipment:
12" Meade LX200GPS, ZWO ASI178MM, Astronomik 642 filter
Description:
This is eastern Mare Imbrium. The large craters at right are Aristillus (55 km), Autolycus (40 km), and Archimedes (83 km). The fair-sized crater at far left is Timocharis (35 km). Below centre are the Montes Archimedes. To the lower right is Palus Putredinis. If you look carefully in the lower right corner, you can see a sinuous rille, Rima Hadley (80 km X 2.5 km) and the crater Hadley C (6 km).