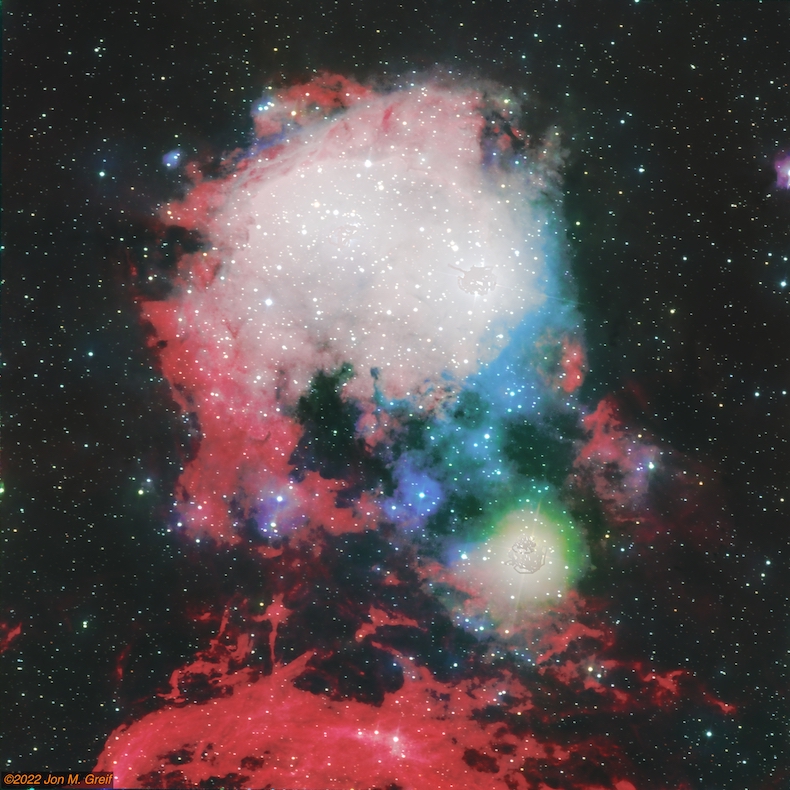 Photographer:
Jon Greif
Location of Photo:
Siding Springs Observatory, Coonabarabran, NSW, Australia
Date/Time of photo:
June 29, 2022, at 10:00 pm local time
Equipment:
Planewave 20 inch CDK reflecting telescope and imaging platform. Data obtained remotely via iTelescope.net and processed on Pixinsight 1.8.9 software on a MacBook Pro computer.
Description:
This colorful gaseous emission nebula from the Southern Hemisphere Constellation Carina is known as the Gabriel Mistral Nebula (named for the Nobel Prize winning Chilean Poet) and is catalogued as IC 2599. It overlies the open star clusters NGC 3324 and 3293, and was first catalogued by James Dunlop in 1826. The emission nebula and the star clusters are fairly young, at around 12 million years old, and are located 9100 light years from Earth. The data for this image represents 3 total hours of exposure time through red, green and blue filters.
Website: