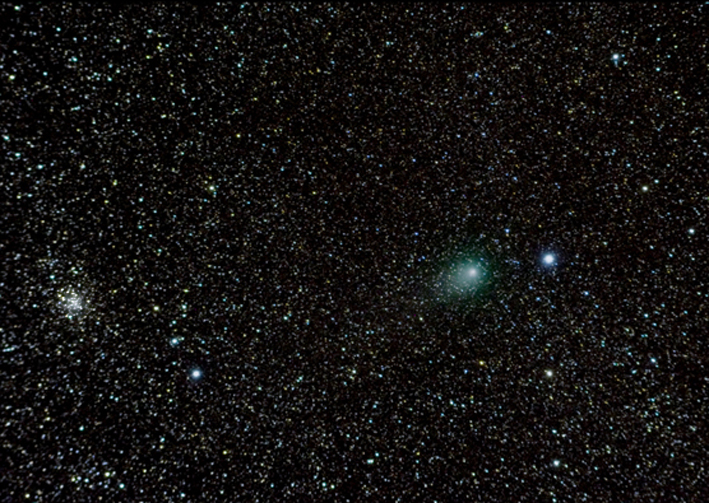 Photographer:
Nicolas fontanillas
Email:
nicolasfontanillaslopez@yahoo.es
Location of Photo:
Seville (Spain)
Date/Time of photo:
08/27/2011 23:24 UT
Equipment:
Megrez 88 F/5,6 Canon400 HQ6 mount "Smart guider system" Crop at about 65% of the original.frame. ISO 1600 exp: 300sec.
Description:
The comet Garradd betwin M71 and "zeta sagittae". Field about 1º45' x 1º. North is up. The picture is shooted 35 miles apart city lights.