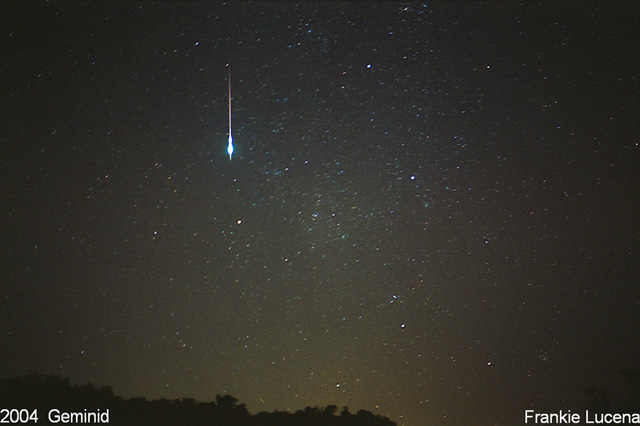 A Geminid meteor with a terminal burst,
Photographer:
Frankie Lucena
Location of Photo:
Cabo Rojo,Puerto Rico
Date/Time of photo:
December 13 2004.
Equipment:
Modified Canon AE-1 mounted on tripod. The 6 volt supply of the autowinder is used to power the AE-1 to extend exposure time.
Description:
This Geminid Fireball appeared in the Southern part of the Winter Milky Way. It was slow moving and its debris stood plastered in the sky for several seconds.
Website: