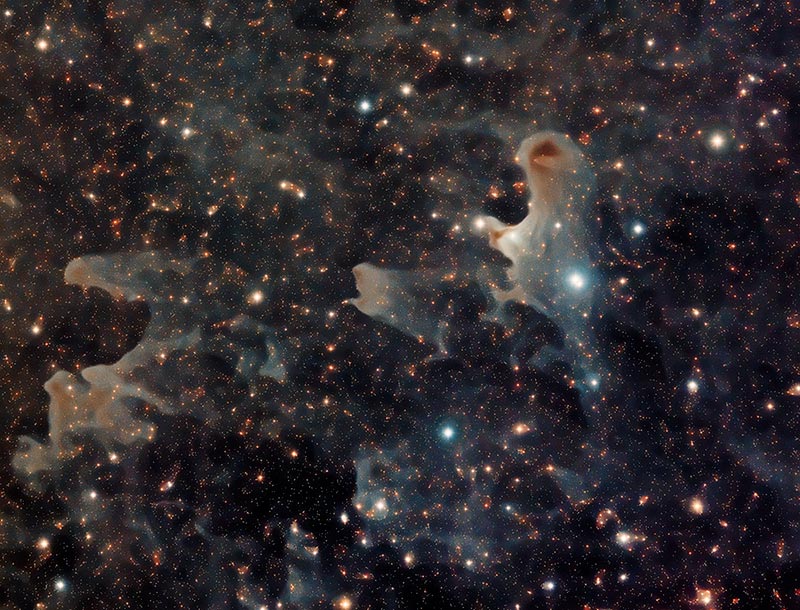 Photographer:
Jeff Weiss
Location of Photo:
https://www.flickr.com/photos/9906726@N08/27609058614/in/album-72157615214859916/
Date/Time of photo:
D.A.R.C. Observatory, Mercey Hot Springs, CA. 6/30/16, 7/2/16, 7/5/16
Equipment:
APM/LZOS 130/780 APO, FLI ML16200, Takahashi EM-200, Riccardi 1x Flattener, Astrodon Gen2E LRGB
Description:
VdB 141, the Ghost Nebula (also Sh2-136) is a reflection nebula located in the constellation Cepheus near the cluster NGC 7023. This is a wider crop showing the more extended region of nebulosity. The Ghost nebula is considered a globule (cataloged CB230) and is over 2 light-years across. There are several stars embedded, whose emissions make the nebula shine in brownish colour. (based on Wikipedia).
Website: