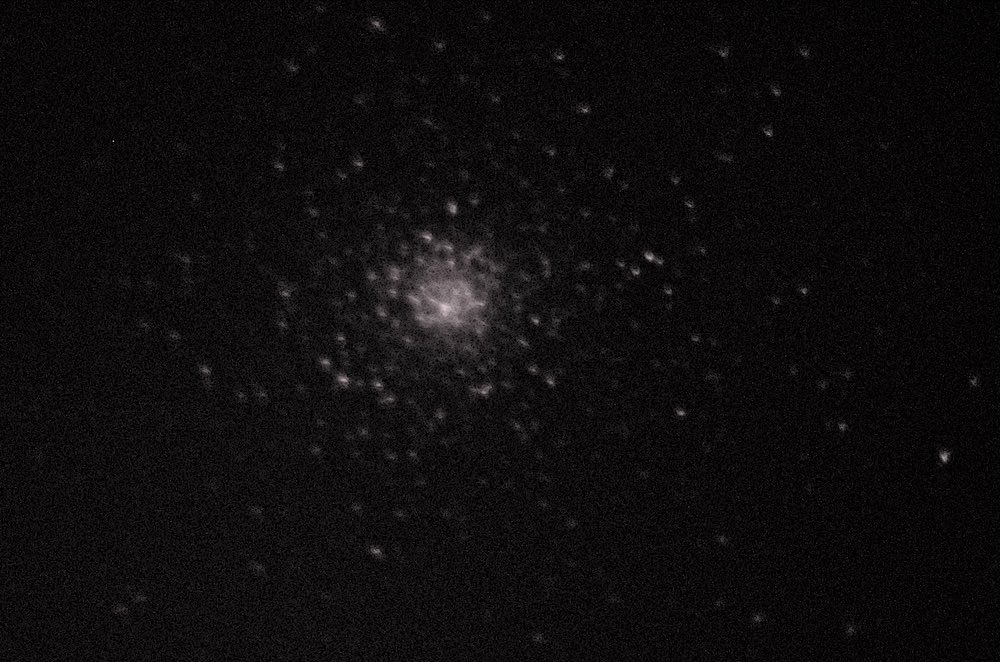 Photographer:
Jon Greif
Location of Photo:
La Jolla, CA USA
Date/Time of photo:
June 2, 2018, at 10:00 pm PDT
Equipment:
Celestron 8 inch Nexstar Evolution Reflector and Canon Eos T6i camera
Description:
This is globular cluster M5 in the constellation Serpens as seen in the southeastern sky at about 10 pm tonight. M5 was discovered by Gottfried Kirch and his wife Maria Margarethe in 1702. Charles Messier found it independently in 1764. William Herschel resolved individual stars in the cluster in 1791, counting 200 of them, "although the middle is so compressed that it is impossible to distinguish the components." M5 is about 24,500 light-years away, and contains more than 100,000 star. Spanning 165 light-years across, M5 is one of the larger globular clusters known. At 13 billion years old, it is one of the older globulars in the Milky Way Galaxy. M5 is receding from us at about 52 km/sec.
Website: