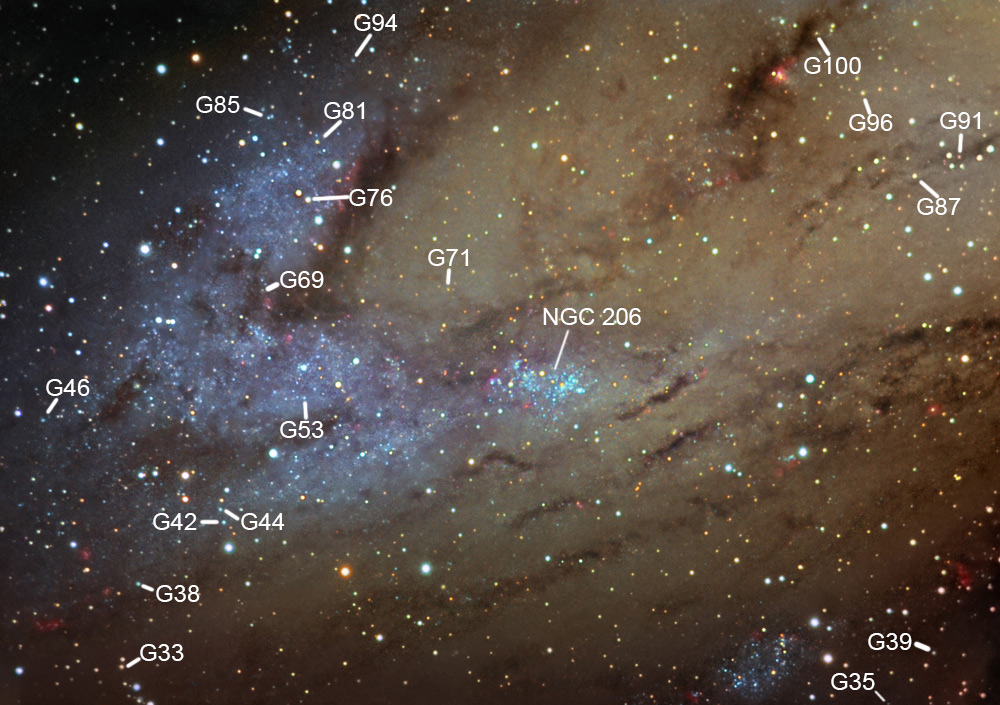 Photographer:
Rod Pommier
Location of Photo:
Pommier Observatory, Portland, OR, USA
Date/Time of photo:
2015-08-21 through 2015-09-15
Equipment:
Telescope/Mount:Celestron Compustar C14 with Astro-Physics 0.75x focal reducer (f/8). Camera: SBIG STL 11000 CCD camera with Baader Planetarium LRGB filters. SBIG AO-L adaptive optics @ 4.5Hz.
Description:
This is an image of a portion of M31, the Andromeda galaxy, that I posted a few years ago showing its giant star cluster NGC 206, which contains blue supergiant stars and spans over 4000 light-years. In this version, I have also labeled 18 of M31's globular clusters visible in the image.