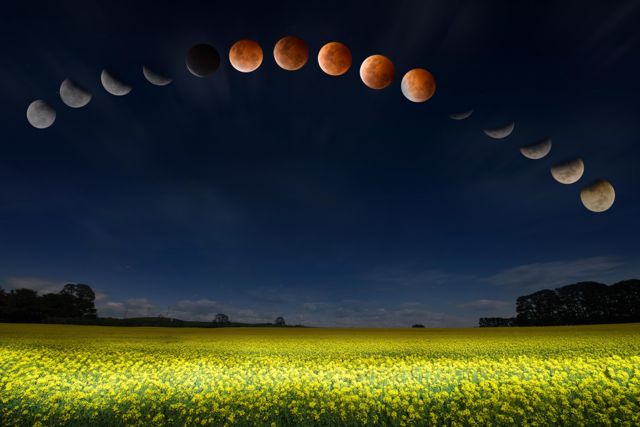 Photographer:
Ockert
Location of Photo:
Mount Gambier, South Australia
Date/Time of photo:
8 October 2014 between 7.45pm and 11.10pm
Equipment:
Nikon D800, Nikkor 70-200mm f2.8 and Nikkor 14-24mm f2.8 lenses
Description:
Wednesday, 8 October 2014 saw the 2nd total lunar eclipse for 2014, visible from Australia. I was one of a lucky few that had a clear sky in south-east Australia. It is currently mid spring and the city of Mount Gambier is surrounded by golden Canola fields in full bloom. I took up position in a Canola field and captured a foreground 60 second exposure with a wide angle lens. I then captured the eclipse phases over the next three and a half hours and had a composite photos done up to illustrate the eclipse.
Website: