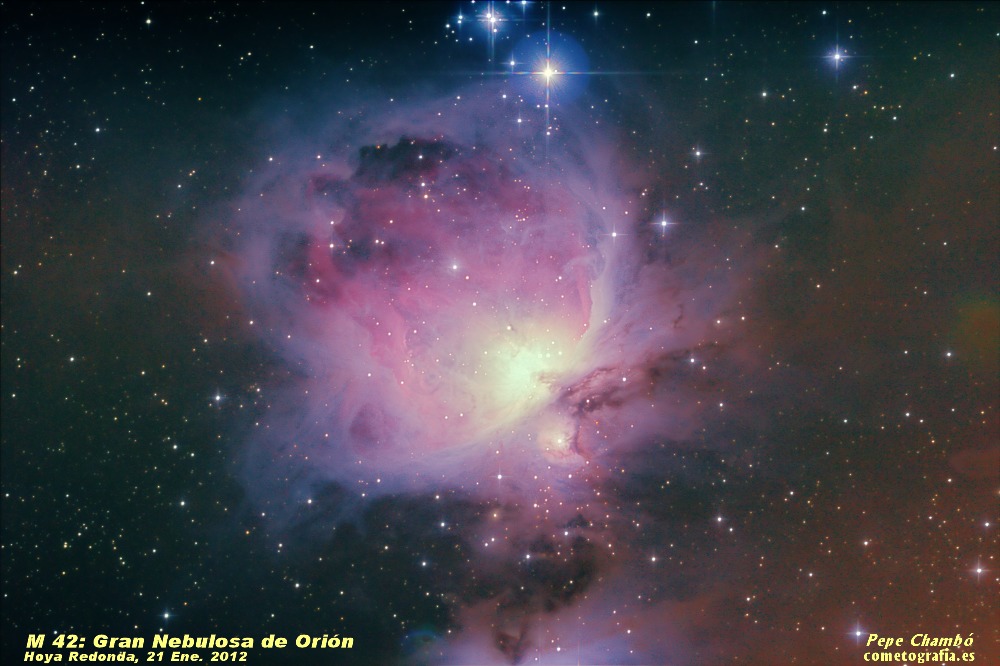 Photographer:
Pepe Chambó
Location of Photo:
Hoya Redonda, Valencia, Spain
Date/Time of photo:
January 21, 2012 @ 19:40 TU
Equipment:
Canon EOS-350D, Reflector GSO 203/800 f/4.0, (10x15 + 10x60 + 10x120 + 7x240 sec.) at 800 ISO.
Description:
The Great Orion Nebula, one of the most photographed astronomical object, is a diffuse nebula located at South of Orion's Belt that can be observed at naked eye on winter nocturnal sky. Placed to 1,270 light years from Earth and with 24 light years wide, is a huge cloud of interestellar gas and dust where are forming thousand of new stars.
Website: