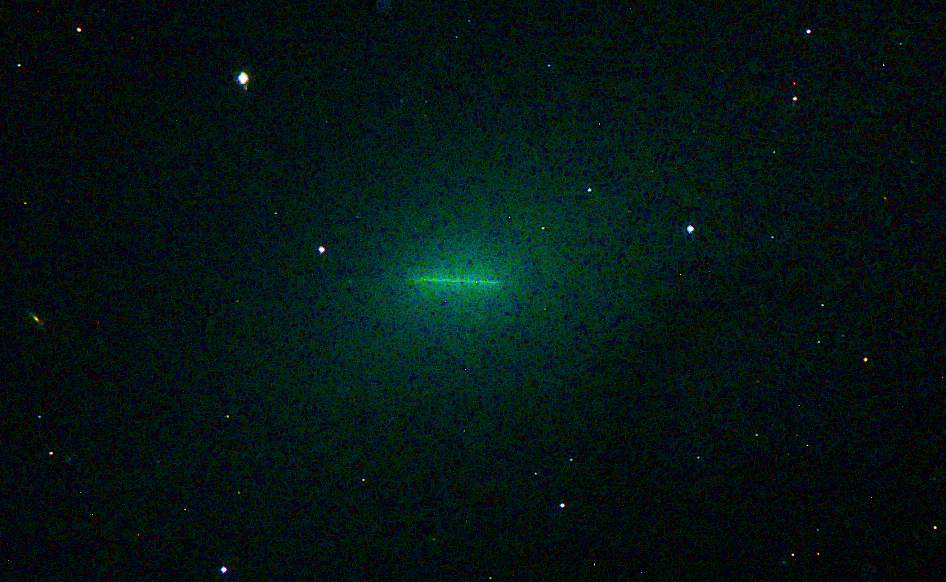 Photographer:
Jon Greif
Location of Photo:
Mayhill, NM, USA taken remotely from La Jolla, CA, using itelescope.net.
Date/Time of photo:
February 17, 2017, at 0330 AM local time
Equipment:
Takahashi 150 mm refractor and color imaging system.
Description:
It took almost a week (mostly because of bad weather and programming issues) to get an image of green Comet 45P/Honda-Mrkos-Pajdušáková – which swept closest to Earth on February 11, 2017. It's been described as "...the most famous comet that practically nobody saw" -- Deborah Byrd (http://earthsky.org/…/comet-45phonda-mrkos-pajdusakova-new-…). Its closest point was around midnight on Saturday, at which time the comet was 7.4 million miles. The comet is still around, but an extremely dark sky and optical aid (at least binoculars, probably a telescope) are needed to see it. It is best seen in the Eastern sky, shortly before dawn. This image was taken over 5 minutes, remotely from the iTelescope.com dark sky site in New Mexico, using a 150 mm Takahashi Color imaging platform.
Website: