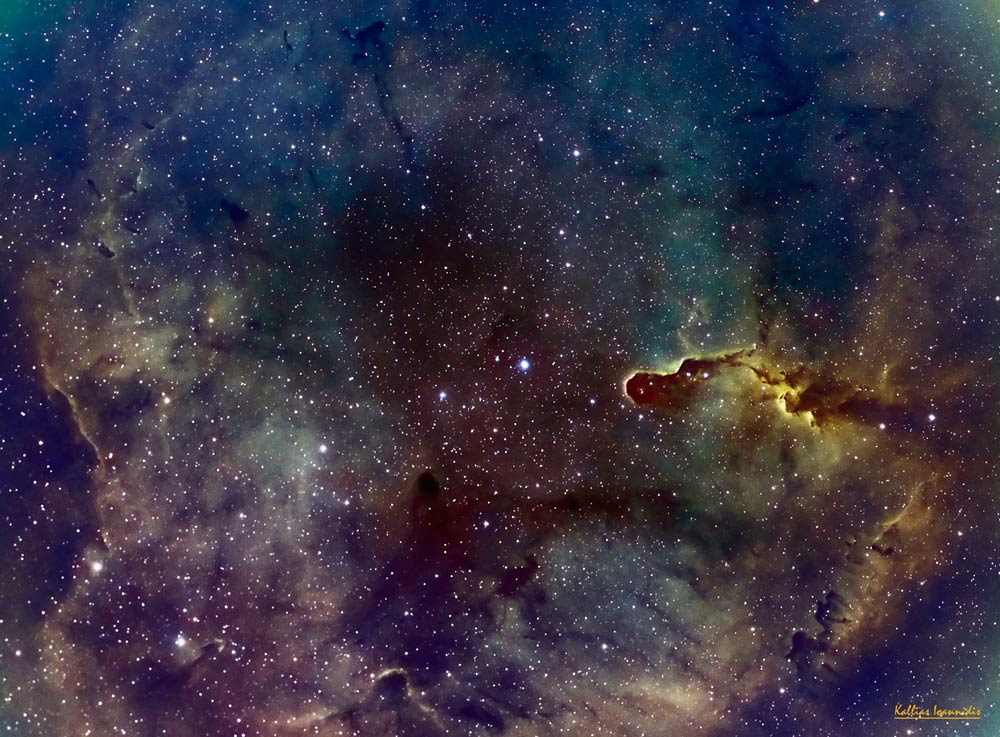 Photographer:
KALLIAS IOANNIDIS
Email:
Location of Photo:
Thessaloniki Greece
Date/Time of photo:
12 hours between 4/16/2011-5/7/2011
Equipment:
AT65Q telescope ,QHY-9M camera ,EQG ORION ATLAS mount. RGB and SII,Ha,OIII ASTRODON filters (6filter image processing)
Description:
Stunning emission nebula IC 1396 mixes glowing cosmic gas and dark dust clouds in the high and far off constellation of Cepheus. Energized by the bright, bluish central star seen here, this star forming region sprawls across hundreds of light-years spanning over three degrees on the sky while nearly 3,000 light years from planet Earth. Among the intriguing dark shapes within IC 1396, the winding Elephant's Trunk nebula lies just right of the center. 12 hours of exposure through RGB and SII,Ha,OIII filters Mahon obsevatory(Thessaloniki),9MAO observatory(Ano Milia Pieria).
Website: