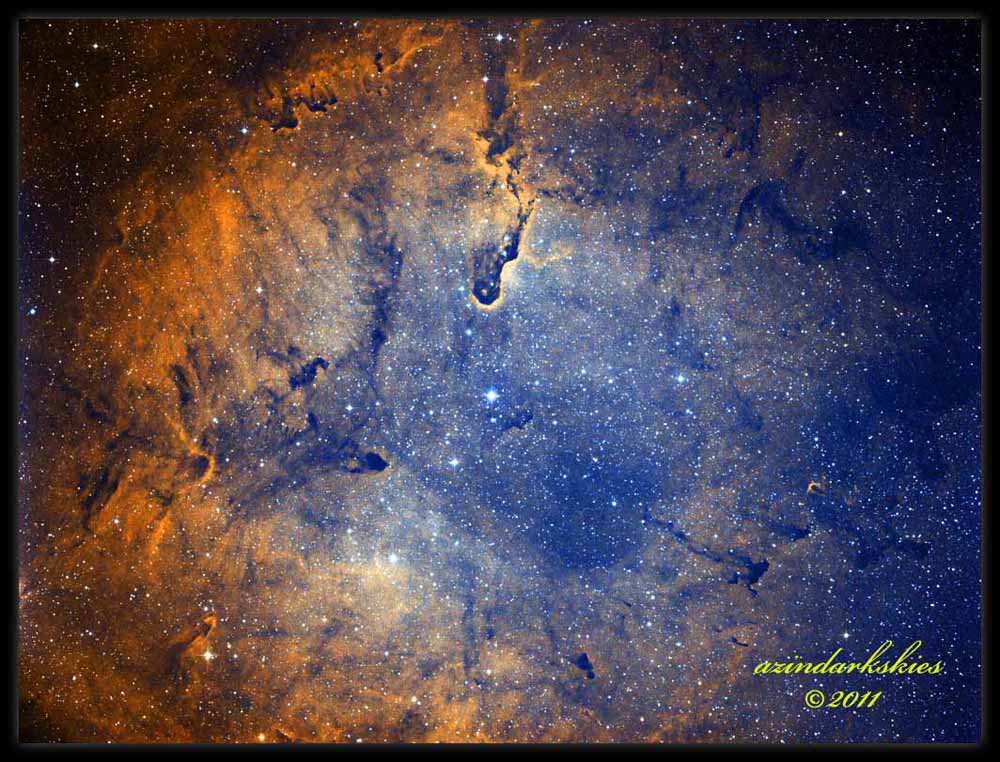 Photographer:
Howard H Bower
Email:
Location of Photo:
McCordsville, IN
Date/Time of photo:
8/16/2011-11pm to 2AM
Equipment:
Image Telescope - Takahashi FSQ106ED @F/3.6 Image Camera - QSI583wsg Autoguider - SX Lodestar Mounting - AP Mach 1 GTO Software - Maxim DL v5 - Adobe Photoshop CS-3 - The Sky X
Description:
The Elephant's Trunk nebula is a concentration of interstellar gas and dust in the star cluster IC 1396 – an ionized gas region located in the constellation Cepheus about 2,400 light years away from Earth. The piece of the nebula shown top center is the dark, dense globule IC 1396A; it is commonly called the Elephant's Trunk nebula because of its appearance at visible light wavelengths, where there is a dark patch with a bright, sinuous rim. This bi-color image represents three hours of exposure in Ha and Olll.
Website: