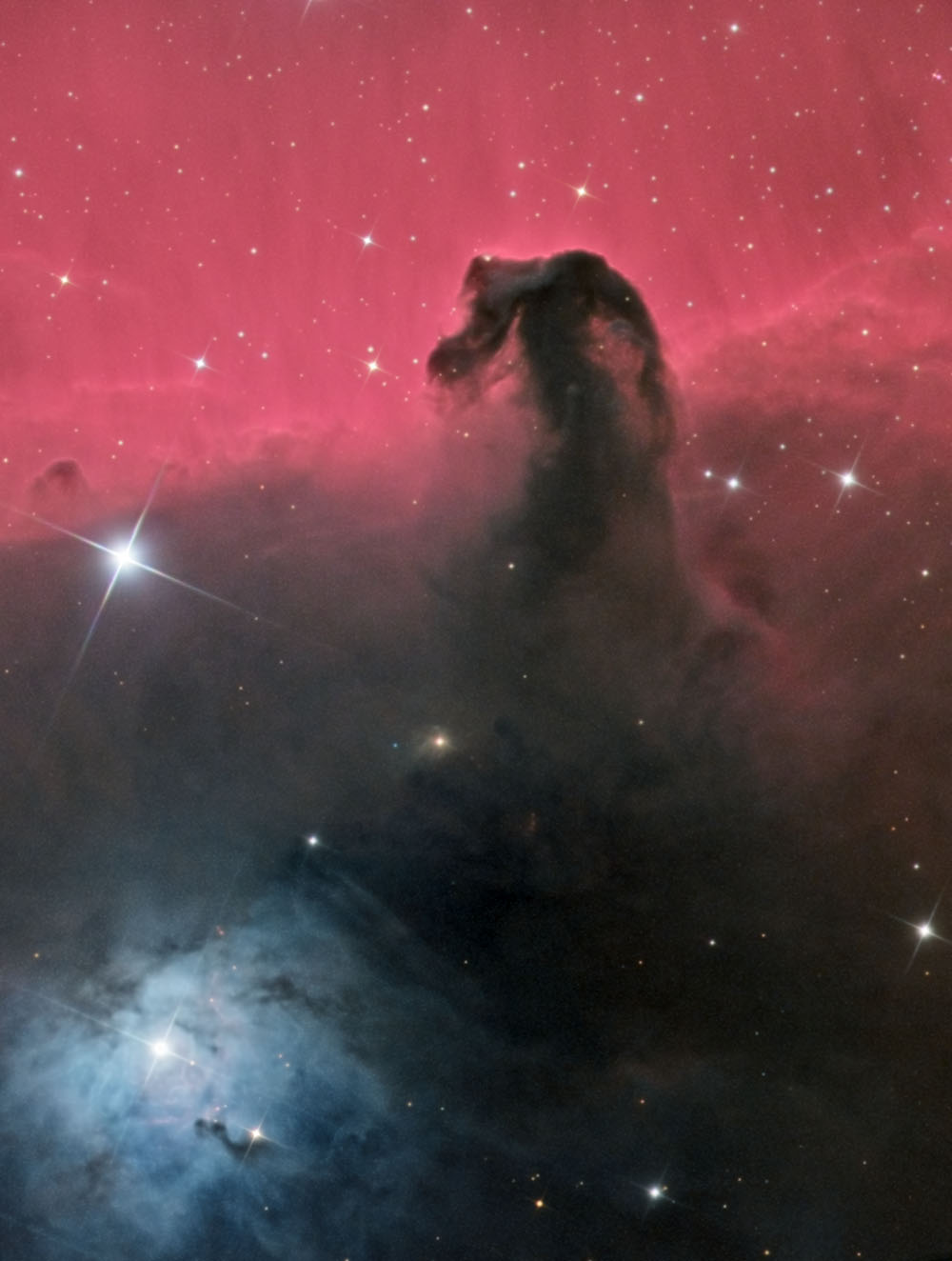 Photographer:
FOUNTAIN1
Location of Photo:
Winder, Georgia 30680 from my backyard
Date/Time of photo:
November/December 2016 & January 2019
Equipment:
Telescopes: AG Optical 10" iDK & 14.5" iDK Mount: Paramount MX+ Camera: QSI 683wsg Filters: Astrodon LRGB Ha 3nm
Description:
I started playing around the other day and was comparing some of my current subs(14.5" iDK) of the Horsehead Nebula to older ones (10" iDK) from a couple years ago. Well one thing led to another and I got enough new data to combine them all into the attached image . This was my first time attempting this so it took quite a while, and I have no idea whether or not I could've tweaked out more. In all it is approximately 32 hours of subs at 10 minutes each for LRGB and 30 minutes each for Ha. Unfortunately, all of my Ha was shot with the shorter focal length from a couple years ago so the 14.5" iDK did not contribute to this filter. The lesson I learned is don't throw out that old data! It can be used for future projects even if you have a totally different setup. PixInsight was used for the majority of the processing and PhotoShop for the rest. The two focal lengths were 1674mm (10" iDK) and 2468mm (14.5" iDK). Thanks for looking.