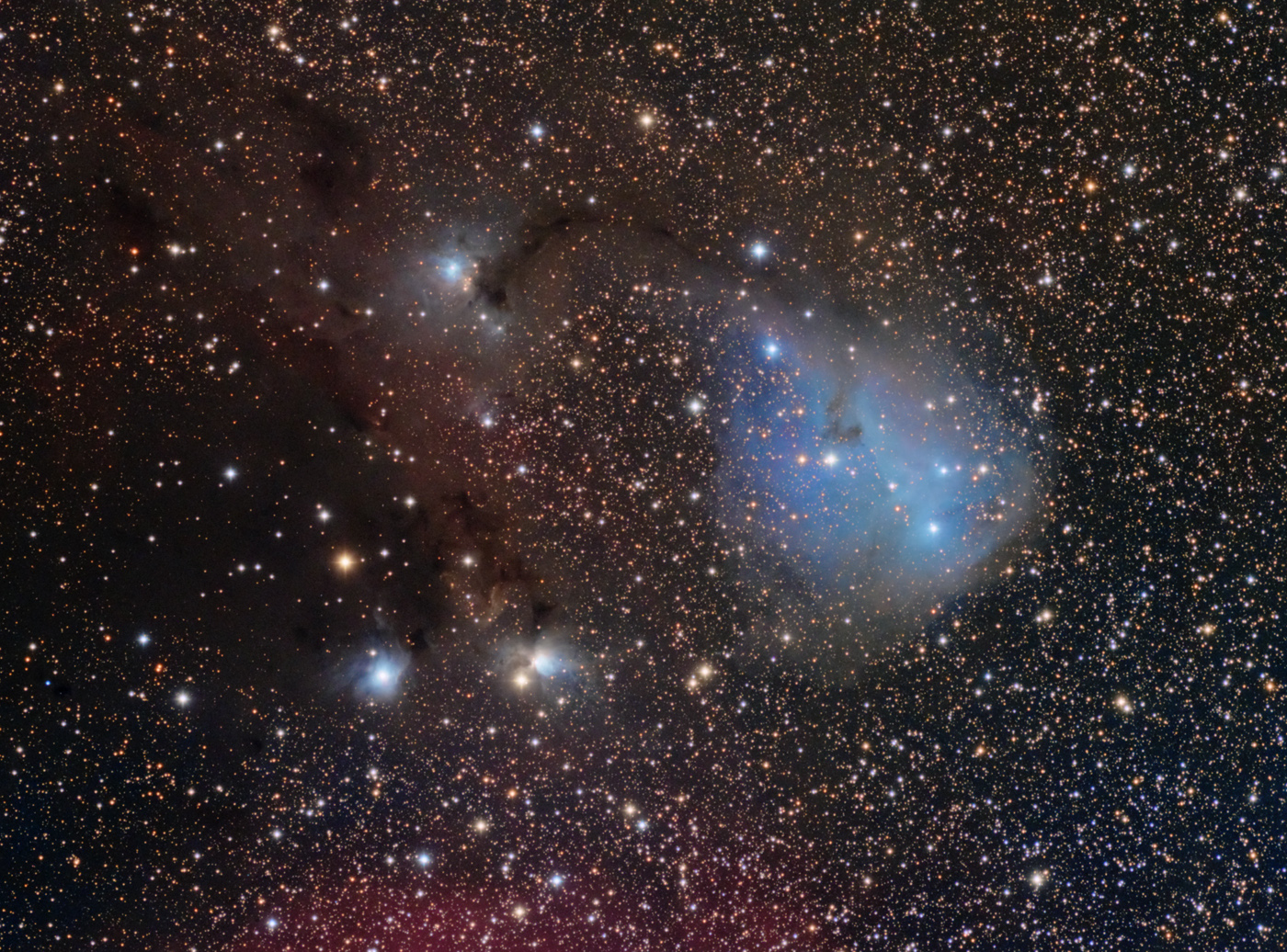 Photographer:
Al Howard
Location of Photo:
DARC Observatory, Dinosaur Point area, CA
Date/Time of photo:
Feb 22, 2011 through March 8, 2011
Equipment:
Telescope: Takahashi FSQ106ED, f/5.0 Mount: AstroPhysics 900 Camera: QSI 583WSG with Astrodon Gen2 filter set Exposure: 15 minute subexposures, L:R:G:B 195:120:60:75 minutes, Flats, Darks Binning: L:Unbinned, RGB: Unbinned
Description:
This is an often overlooked colorful field of our galaxy close to the regon of the Cone Nebula and the Rosette Nebula. On display are examples of red emission nebula, blue reflection nebula and dark nebula. A curved section of dark nebulosity (LDN1606 & LDN1607), connects the largest blue area of nebulosity, (IC 447) with the blueish IC 446 forming a shape that resembles a long neck gourd.
Website:
http://www.astrophotogallery.org/nebula/p7198-ic-446-2c-ic-447-2c-ngc-2245-2c-ngc-2247in-monoceros.html