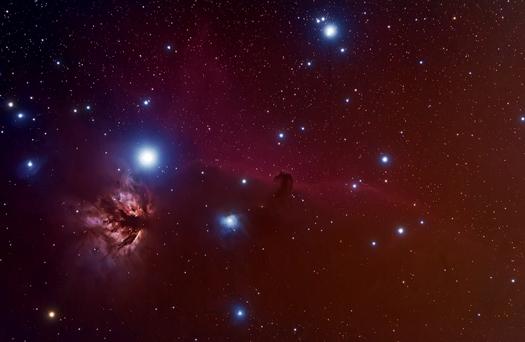 Photographer:
Justin Fortinberry
Location of Photo:
United States
Date/Time of photo:
11/09/13 10:30pm CST
Equipment:
Orion ED80 Apochromatic doublet Sirius EQ-G mount Canon 1100D imaging camera Orion SSAG guide camera Orion 80mm guidescope
Description:
IC434, the Horsehead Nebula, is a dark Nebula in the constellation Orion. It is located approximately 1500 light years from Earth. To the left of IC434 is the emission nebula NG2024, known as the Flame Nebula. Alnitak is the brightest star in the frame, and is the Eastern most, or left side of "Orion's Belt".
Website: