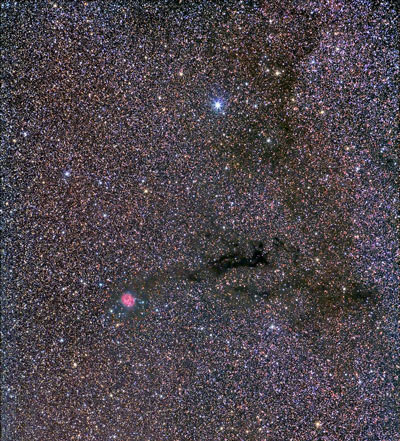 Photographer:
Robert Novak
Location of Photo:
Door County WI
Date/Time of photo:
9-11-2009 Between 10pm and midnight central time
Equipment:
Taken with a canon 1000dh dslr and 200mm L lens at f 4. Mount is a vixen sphinx. Auto guided with a wo66 refractor and dsi pro. 25 5min exposures
Description:
Looking into the heart of the galactic plane, there are about 35,000 stars in this image. The prominent feature here is the Cocoon Nebula or IC5146. Also present are Bernard 168,"the dark nebula region" and Pi Cygni naked eye star.