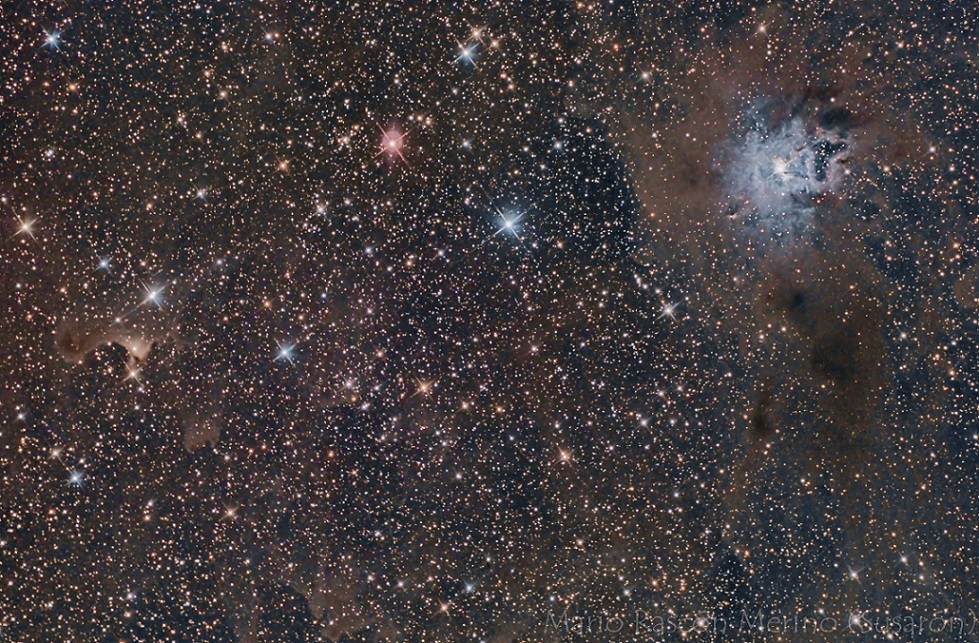 Photographer:
Mario_RSC
Location of Photo:
Toledo, Spain.
Date/Time of photo:
Nights of 3rd and 4th of November 2018, from 20:42 to 23:42 local time
Equipment:
SW130PDS+AZEQ5+QHY168C+Optolong L-Pro+Baader Mpcc+ASI385MC + ZWO 30mm guidescope+APT+PHD2
Description:
The composition shows the in the field both the Iris nebula (C4-NGC7023) and vdB141 The Cephei Ghost Nebula. Some more dark nebulae and dust have appeared in the photo. The picture is a stack of 36x300s subs wih calibration frames processed with PixInsight. There is some collimation and astigmatism problems which I still need to solve.