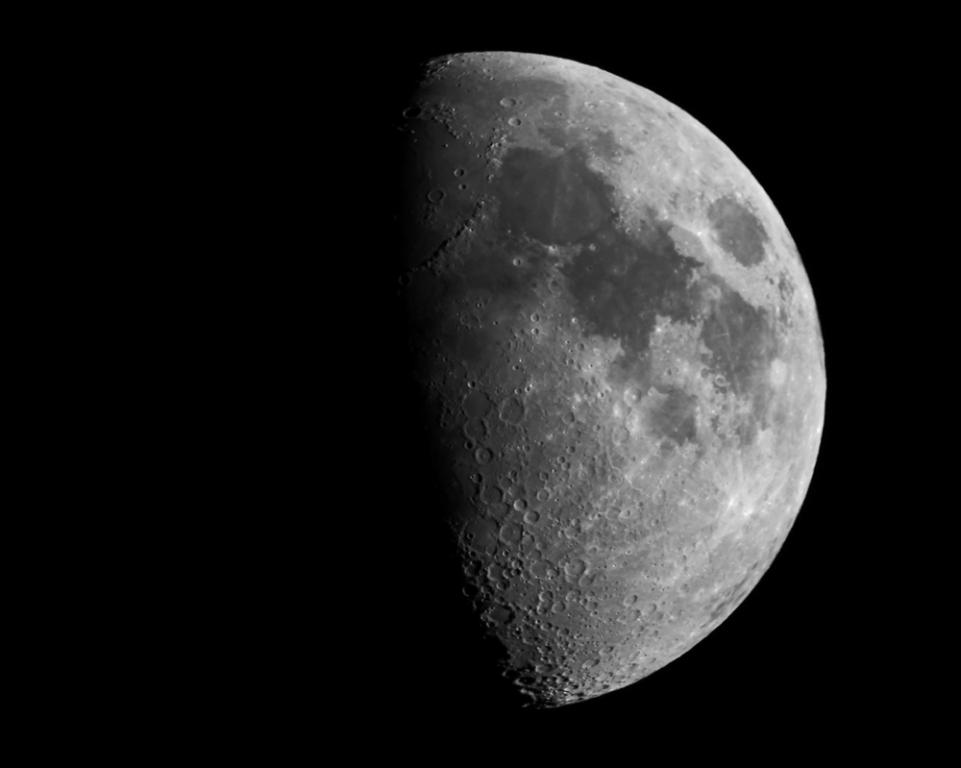 Photographer:
Victor C. Rogus
Email:
Location of Photo:
Jadwin, Missouri
Date/Time of photo:
10/12/2013 @ 18:59:10
Equipment:
5 inch apochromatic refractor at f9 on a losmandy G-8 GEM, Cannon 60Da astro camera 1/250 sec exposure ISO 100
Description:
In honor of International Observe the Moon Night (October 12, 2013) my wife, Avalon and I and our two beagles, "Woody" and "Peanut" set up a 5 inch apochromatic refracting telescope in hopes of recording an image of the Moon at the exact moment of the end of civil twilight. We chose the end of Civil Twilight to make our image because it is the moment when the geometric center of the Sun is 6 degrees below the horizon and the brightest stars become visible. In other words, the beginning of "night". For us night began at 18:59 CDT here in Jadwin, Missouri. We used our refractor at f9 and with an ISO of 100 with a 1/250th second exposure to make this black and white image of the 59% illuminated gibbous waxing Moon. The Moon was about one day past first quarter phase and made for a lovely sight against the still darkening clear sky. We hope you like our image, please feel free to use it, and it is our hope you enjoyed a wonderful, International Observe the Moon Night!