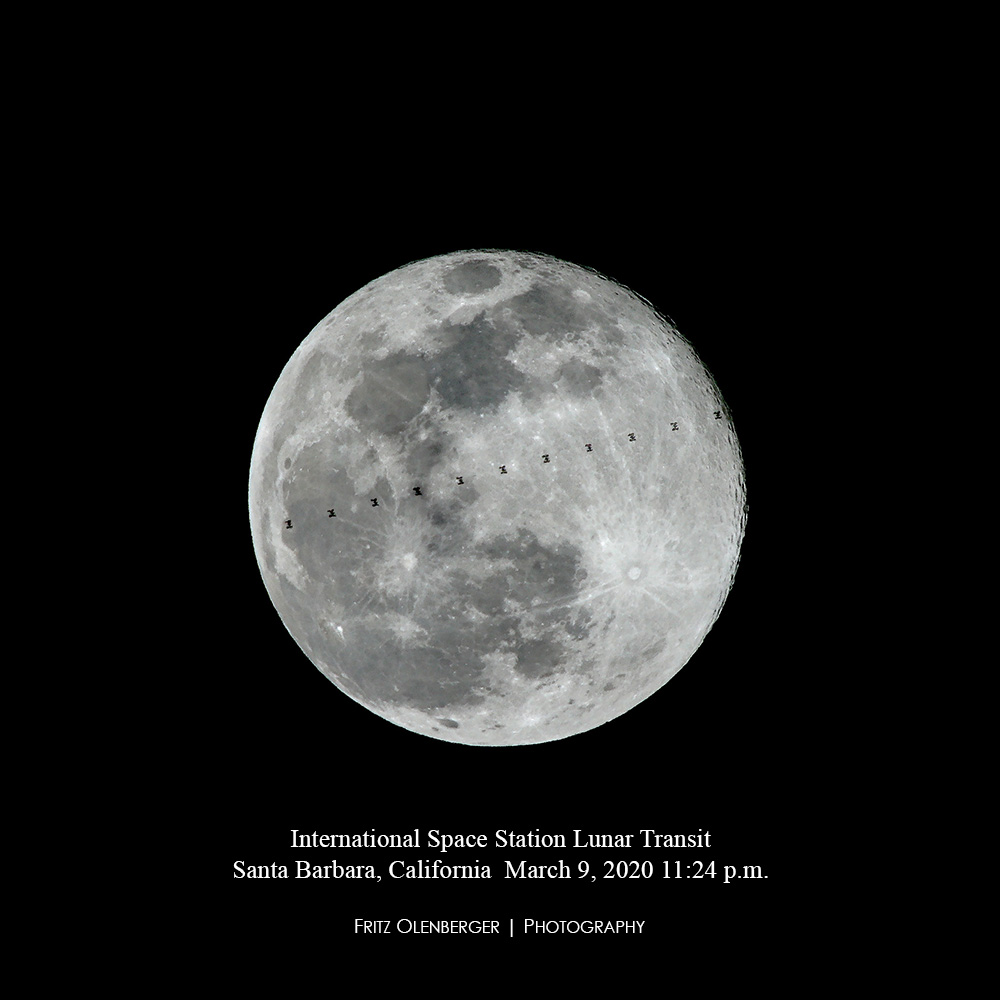 Photographer:
Fritz Olenberger
Location of Photo:
Santa Barbara, ca
Date/Time of photo:
March 9, 2020 11:24 p.m. PDT
Equipment:
I used my Canon 5D Mk IV and a Tamron 150-600mm lens at 600mm. It was mounted on a Gitzo G1220 tripod with an arca swiss monoball head
Description:
On Monday, March 9 at about 11:24 p.m. Santa Barbara time (March 10, 06:24:05 UTC), the International Space Station made a full-moon lunar transit that was visible (with magnification) across a 4.8 mile path that passed through Santa Barbara. In the center of this path, the duration of the transit was only 0.71 seconds. I captured the event from Los Patos Way, near Stella Mare's restaurant. This image is a composite of frame grabs (every other frame) from a 4K video shot at 30 frames per second, at a shutter speed of 1/1000 sec. I shot the video with a Canon 5D Mk IV and 600mm lens. Mother Nature was kind enough to provide a brief and very unexpected clearing of the sky in what was otherwise a cloudy night. A crew of three is currently aboard the Space Station. It orbits the earth every 92 minutes, or just over 15 orbits per day. It travels at a speed of 17,100 miles per hour, at an altitude of 254 miles.
Website: