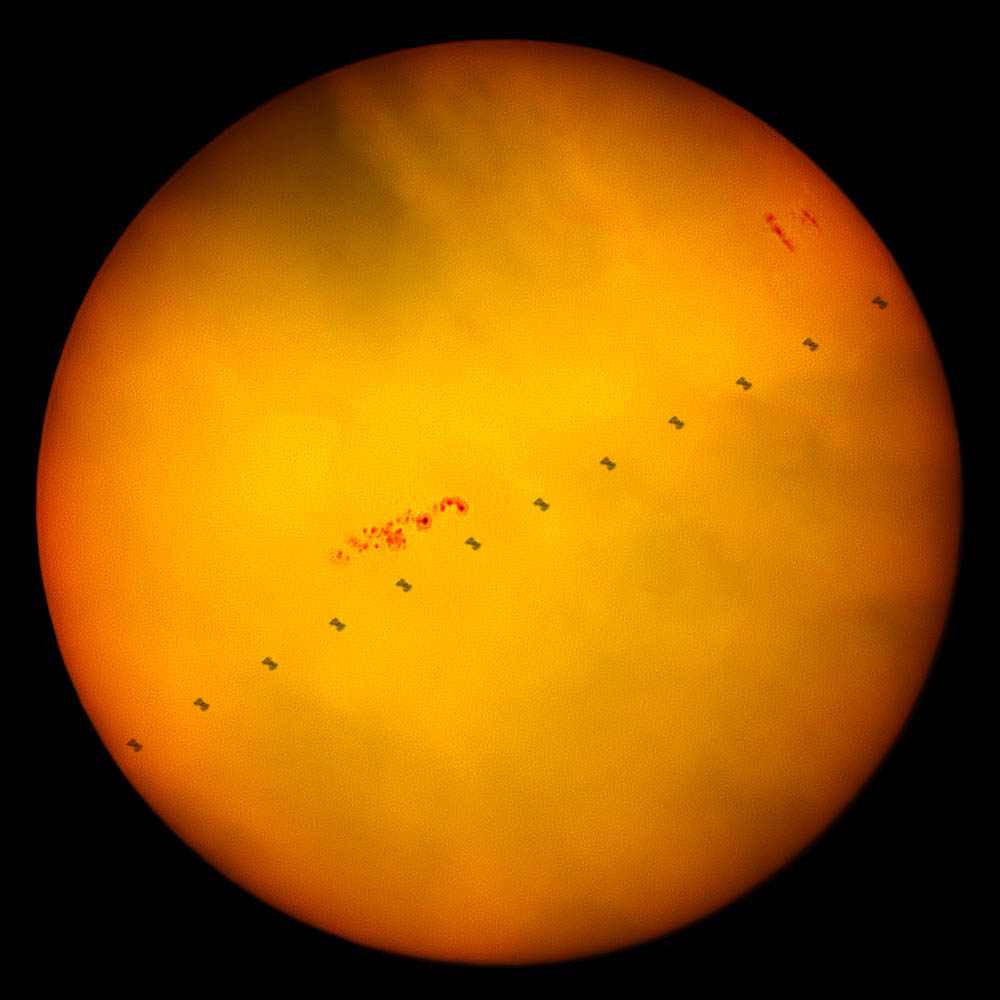 Photographer:
Giuseppe Petricca
Email:
Location of Photo:
Firenze, Tuscany, Italy
Date/Time of photo:
03/11/2015 - 12:30 UTC
Equipment:
Canon EOS 700D with Samyang 500mm f/6.3 Lens
Description:
After some months yesterday I had a new chance to image an ISS Transit over the surface of our Sun! The good spot for taking it this time was near Florence, in Italy, and I had also the menace of a cloud front coming from the west. As everyone can see from the picture, I managed to get the transit only with the Sun between some high clouds. The ISS showed up in three frames (on a total of 10 taken) and it's silhouette has been replicated to show the full transit direction. The difficulty in doing this kind of pictures with a reflex camera (since it is not good to do a video for its low resolution, even in FullHD) is that you have to use the 'burst shot mode' to try to capture the fast ISS when it is crossing the Sun. The data is: 1/2000" exp, ISO 1600, f6.3. The ISO set was high since the clouds were blocking a good portion of sunlight, to remain within very short exposure times, to 'freeze' the ISS during its transit. With my focal lenght of 500mm there are not a lot of details visibile, but the shape of the orbital structure (that has crossed the 15 year mark of continous human presence onboard ecently) is unmistakable.
Website: